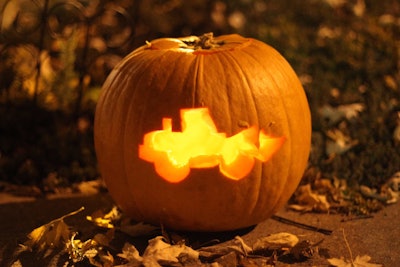 Halloween is mostly for the kids. It's a holliday centered around dressing up and getting candy.
And though a lot of adults can still get their kicks with costume parties and decorating the house, the easiest way, though not the cleanest, to celebrate All Hallow's Eve as a grown up is to impress everyone with your pumpkin carving skills.
Just in case you haven't carved your pumpkins this year, or are looking for some design ideas, Volvo Construction Equipment is here to help. They've drawn up six very cool heavy equipment stencils that will guide you in creating some of the coolest pumpkin art on the block.
Click the links below to download a PDF of each stencil and get carving.