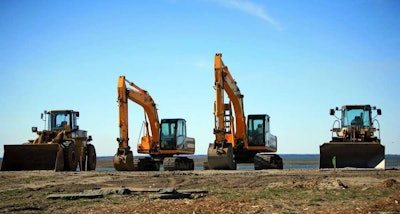 The Rouse Rental Report for January activity indicated an 0.9-percent decrease to 46.2 percent in orderly liquidation values (OLV) from December across the 14 rental categories the organization tracks monthly.
The OLV figure is "a percentage of replacement cost for the average age of equipment sold within that category."
This was a slight dip for the index, which had seen a sharp increase since mid-2009, but a relatively flat progression over the past year. However, there has been an overall increase of 1.1 percent over the past six months. Rouse reported the average selling age of equipment was 84 months.
Rouse determines the OLV from data derived from rental outlets, equipment dealers and public auctions for fair market values (FMV) at retail and forced liquidation values (FLV) at auction.
Auction sales FLV for rental and construction equipment also dropped by 7.3 percent to $27.4 million compared to December, while Rouse Rate Index (derived from rental companies active in the Rouse Analytics Rental Metrics Benchmark Service) for rental rates had a slight uptick of 0.2%.
The full report for January activity can be read here.