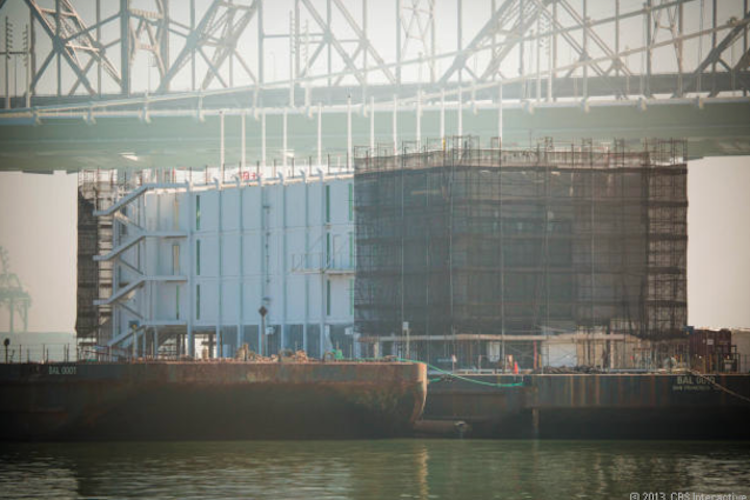 The mystery surrounding whatever it is Google is building atop a barge moored to an island in the middle of San Francisco Bay generated a lot of buzz last year.
Speculation ran rampant with some wondering if it was a "floating data center" while others thought it was most likely a cool new retail location where the search giant could sell its Google Glass face computer whenever it launches.
Google eventually came forward and said it actually plans on using the barge as "an interactive space where people can learn about new technology." Whatever that means.
One group of people not caught up in the excitement around the barge? The San Francisco Bay Conservation and Development Commission.
According to the Associated Press, after investigating "numerous complaints" surrounding the four-story barge's construction the commission discovered that neither the city of San Francisco or the Treasure Island Development Authority had applied for permits to build at the site.
Both the city and island authority could face fines and in the meantime, the commission brought the matter to the attention of the state which has ordered Google to move the barge to a fully permitted construction facility elsewhere in the city.
For now though, no action has been taken. Google told the AP that it is still reviewing a letter from the commission. Plus, work had already stopped on the barge for the winter while Google made sure the site was up to the standards of the U.S. Coast Guard.