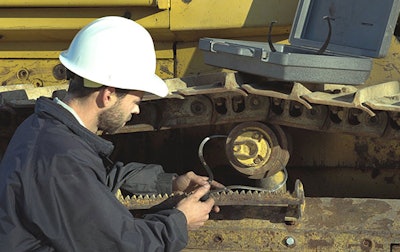 The Association of Equipment Management Professionals is now accepting nominations for its Technician of the Year Award.
The award will be presented to two technicians, one from the private sector and one from the public sector, who exemplify the best attributes of top-notch technicians: a high regard for safety, use of technology, mechanical mastery, innovation and initiative and a positive team attitude.
The rules and an application form can be found here: http://aemptechnician.com.
Winners will be given their awards at the AEMP's Annual Meeting in Las Vegas just prior to ConExpo. They will receive complimentary registration for the Annual Meeting and two nights housing. Winners will also receive an embroidered jacket, a $500 scholarship and a custom-built toolbox donated by John Deere.
Nominations must be postmarked by January 10, 2014. If you have any questions, contact Claudine Wheeler at 970/384-0510.