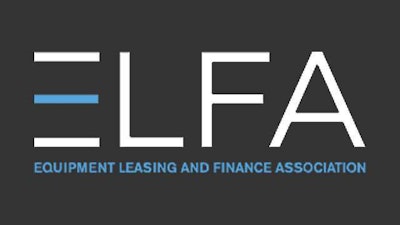 New business volume in heavy equipment financing jumped 45 percent in the month of March to $6.8 billion, exactly matching where volume was one year prior.
The data comes from the Equipment Leasing and Finance Association's Monthly Leasing and Finance Index. The index reports activity from 25 companies in the equipment finance sector.
"After a sluggish February, March business activity returned to a degree of normalcy that hopefully is sustainable into the second half of the year," said ELFA President and CEO William G. Sutton in a prepared statement.
"The continued low interest rate environment promoted by the Fed together with relatively benign fundamentals in the broader economy bode well for businesses planning to expand and grow in the coming months and invest in capital equipment."
The index reports that receivables over 30 days were also flat in March from the previous month at 2 percent. Receivables were down from 2.8 percent year-over-year. Charge-offs were down slightly, returning to the all-time low of 0.3 percent from 0.4 percent in February.
Credit approvals were at 78.4 percent in March, a 1-percent increase from February.