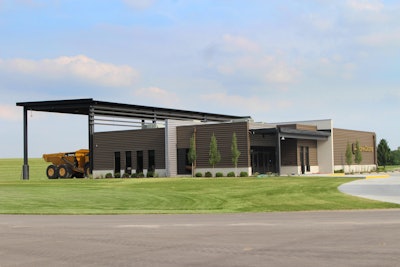 John Deere has completed construction of a new facility that the company says will better meet internal training needs for construction and forestry equipment.
Located in Coal Valley, Illinois, the 7,500 square-foot facility will also be used for customer visits and other events.
For training, the facility has three classrooms. The classrooms can be combined to hold more than 250 people for larger events. It also features a 4,000-sq.-ft. outdoor space covered by a canopy that can be used for training and equipment walkarounds.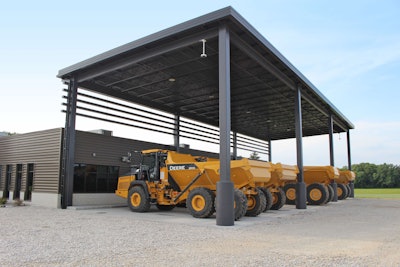 "The primary function of this new facility is to provide much-needed additional classroom space for dealer sales staff and technician training," said David Reilly, manager, worldwide training, John Deere Construction & Forestry. "Training is a core part of our program, but beyond that, the C&F Coal Valley Training Campus also hosts other important events throughout the year."
The facility will also house a Deere equipment simulator.
"With this new facility customers and dealers can walk out of the classrooms and directly into the demonstration area," said Tim Hilton, manager, Demonstration Sites, John Deere Construction & Forestry. "We're excited to share this new experience with dealers, technicians, customers, and media."