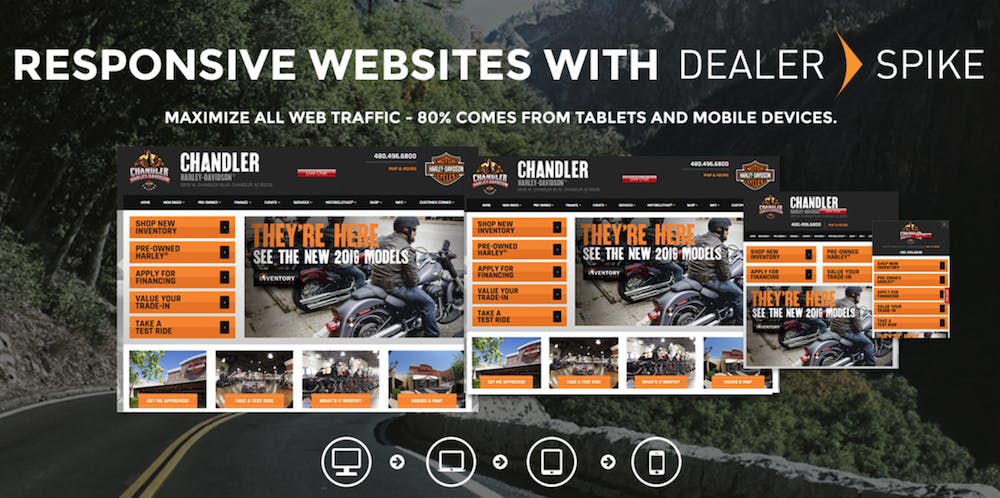 Dealer Spike, which provides websites and other software-as-a-service for equipment dealers, has reached $8.01 billion in inventory management value.
The company reports it works with dealers in nine industries, including powersports, RV, trailer, marine, truck, agricultural equipment, lawn and garden equipment, autos and heavy equipment.
Last year the company says its search engine marketing department achieved Google Premier Partner status, a designation that gives the group "personalized support in areas like strategic guidance, beta access, and new product offerings."
In 2016, Dealer Spike also was named by a number of manufacturers as the preferred or exclusive provider for dealerships under their respective brands, including Harley-Davison, Airstream, Malibu Boats and Mahindra Tractor.
The company also recently partnered with Aztec Rental to revamp its website to make it more mobile-friendly, a feature the dealer says has helped it increase business.