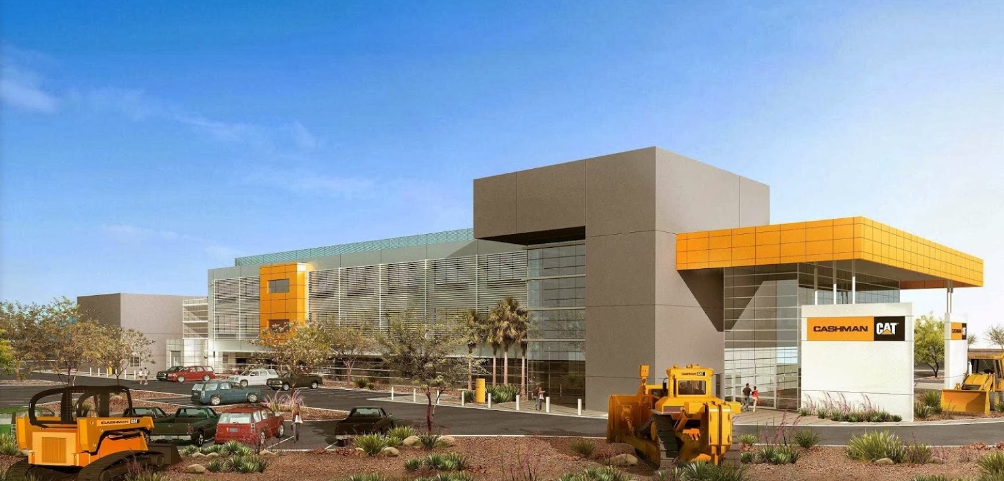 Nevada's Division of Industrial Relations has recognized Caterpillar dealer Cashman Equipment with its Safety and Health Achievement Recognition Program (SHARP) award for its corporate headquarters in Henderson.
"Cashman has been on a safety journey to zero incidents, injuries, etc. for a number of years now," says Mike Pack, Cashman Equipment president & COO. "Our goal is to have all of our locations become SHARP certified. This makes number three, after Winnemucca and Elko in November, so we are just going to keep moving forward on this path towards getting all our locations designated as officially self-governing in regards to safety."
The SHARP program "assists businesses in reducing accidents on site and remaining compliant with Occupational Safety and Health Administration's (OSHA) regulations through internal safety audits and industrial hygiene testing, as well as changes to a company's internal culture to become better suited to internal governance of its safety and health programs."
Those who successfully complete the program are exempt from OSHA's general schedule inspections for two years. There are fewer than 50 SHARP-designated businesses in Nevada.
"It's a very small, elite group of employers who can say they are SHARP certified. It takes upper management commitment and buy in," says Todd Schultz, Chief Administrative Officer for the Division of Industrial Relations' Safety Consultation and Training Section. "You also have to have employees buy in. You have to really see commitment from all levels in order for the SHARP program to work, so this is a very big deal, a great accomplishment for Cashman Equipment."
"Our employees' safety, health, and well-being are of the utmost importance to us as a company and to me personally," says MaryKaye Cashman, chairman & CEO of Cashman Equipment and a former registered nurse. "As we have said before, there is absolutely nothing more valuable than sending our people home safely, every day. We are very pleased to receive this SHARP award recognizing everyone's dedication to safety."
The company reports it is in the process of applying for its SHARP certification for its Reno location.