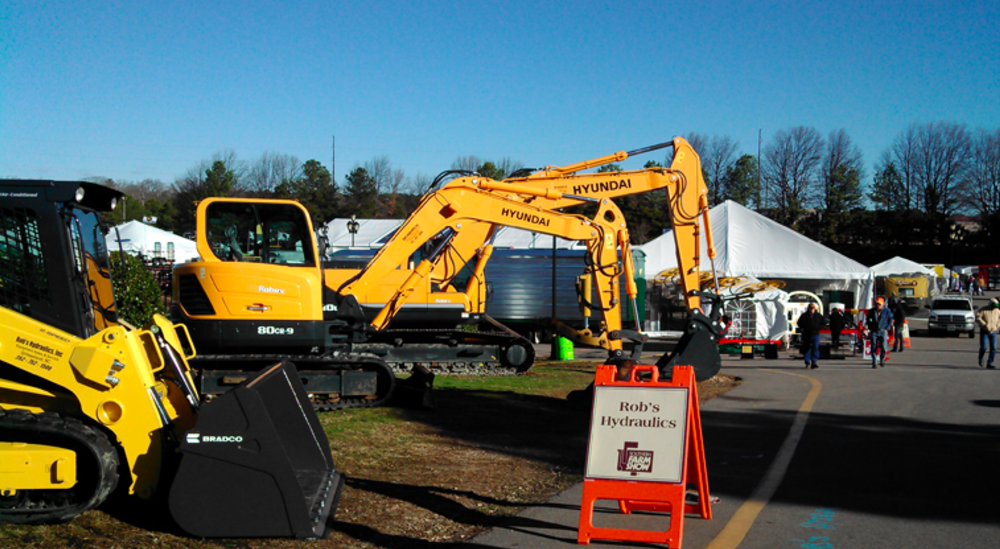 Hyundai Construction Equipment Americas recognized seven top performing dealers of 2016, including Dealer of the Year and Rookie Dealer of the Year, during a North American dealer meeting held concurrently with the recent 2017 AED Summit in Chicago.
"Hyundai has served the North American construction equipment market for more than 25 years. Throughout that time, our dealers have helped us achieve our goals and meet the needs of Hyundai construction equipment customers," says M.S. Kang, president, Hyundai Construction Equipment Americas. "We congratulate the sales, service and management teams of our 2016 top dealerships for their hard work and success."
Rob's Hydraulics Incorporated, Grimesland, North Carolina, was named Dealer of the Year. Rob's Hydraulics has been providing equipment and service to heavy equipment customers since 1997 and has an additional location in Clayton, North Carolina.
RECO Equipment, Belmont, Ohio, was named Rookie Dealer of the Year. This is the first time Hyundai has given this award. RECO was founded in 1983 and has 195 employees serving customers at 12 locations.
The remaining five dealers were recognized as top performers: