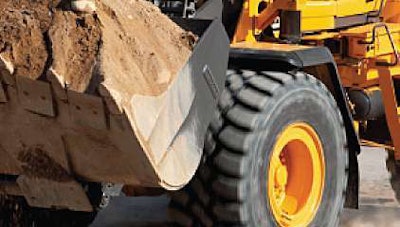 Market research and consulting firm Allied Market Research forecasts the global construction equipment market will create $288.8 billion by 2022, and will have a compound annual growth rate of 9.2 percent from 2016 to 2022.
The findings are from the company's recent "World Construction Equipment Market —Opportunities and Forecasts, 2014-2022" report. Allied has made a summary of the report available, but charges a fee for the full report.
The report finds that the Asia-Pacific region is the biggest construction equipment market "on account of substantial investments by the government in the manufacturing and infrastructure sector." North America is the next largest market, the company reports.
The loader segment had the largest market share in 2015 at 45 percent. This was due at the time to the increased use of loaders in construction, mining and public works industry, Allied reports. The company says they expect loaders to continue to be the dominant market through the forecast period up to 2022.
Cranes and excavators combined held a 35 percent market share the same year and Allied says it expects there to be "notable" growth for these machines over the next six years.
For applications, earthmoving was the largest market share last year due to the demand for loaders and excavator, but lifting and material handling applications are expected to see the fasted growth through 2022.
By industry market share, the public works and railroad segments held the top spot in 2015 at 45 percent, and is expected to grow faster than other industry segments through 2022 due to anticipated growth in infrastructure projects worldwide.
Oil, gas and mining industries combined held the next largest industry market share for 2015, at 28 percent market revenue. Despite declines in these areas recently, Allied expects growth in these areas for 2016-2022 due to demand for earthmoving, drilling and trenching equipment.
When looking at segmenting construction equipment by products and services, Allied found the service market, including leasing and repair, would grow fastest in developing countries with low and mid-sized construction companies renting and leasing equipment more than purchasing.
Allied profiled the following companies as part of their research: AB Volvo, Caterpillar, Komatsu, Doosan Heavy Industries & Construction, Hitachi Construction Machinery, JCB, Kobe Steel Ltd., Liebherr Group, Atlas Copco AB and CNH Industrial N.V. More information on the report is available here.