Welcome to the Dealer News Roundup, your one-stop shop for all the moves going on inside the heavy equipment distributor industry. We post a new edition just about every week with news on hires, promotions, new locations and expansions. Check back for a new edition on Fridays.
Link-Belt announces its Top 5 dealers for 2013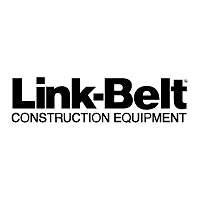 Link-Belt has announced the top five dealers for 2013. Selections were based on overall performance in sales and marketing of Link-Belt cranes. The ability to sell cranes reflects outstanding customer service, long-term financial stability and a solid reputation in the industry.
Link-Belt's top five dealers of 2013 are Atlantic & Southern of Lake City, Georgia; Consultants F. Drapeau, Inc. of Quebec, Canada; General Equipment of Fargo, North Dakota; HOLT Crane & Equipment of Dallas, Texas; and Mardian Equipment of Phoenix, Arizona.
Skeeter Collins, Link-Belt's manager of North American sales, says these top five dealers "did a great job reinvesting in their companies as well as having strong sales of cranes to their customers" during 2013, which proved to be a challenging year for their dealer network.
Bobcat adds Ocala Tractor to its dealer network

Bobcat has added Ocala Tractor to its list of authorized dealers. Just as those before it, Ocala Tractor will be a sales, service and parts provider of Bobcat equipment.
Ocala Tractor joins several other dealers that Bobcat Equipment has recently acquired to its growing network. Distributing the full line of their equipment—skid steer loaders, compact track loaders, compact excavators and utility vehicles—Ocala will serve throughout central Florida's Alachua, Levy, Marion and Putnam counties.
Bobcat's most recent dealers include Bobcat of Bloomington, Morris Equipment, Carrier Centers and more. Gaining as many dealers as they have, Bobcat equipment has become a staple for many cities across the country, and if this pattern continues, they will exceed this amount.
Kobelco promotes Randy Hall to National Sales Manager

Randy Hall has been tapped as Kobelco Construction's newest National Sales Manager, bringing more than 35 years of sales experience to the position. Most recently, Hall directed efforts in making preferred crawler excavator supplier agreements with key national accounts for Kobelco.
As National Sales Manager, Hall will manage Kobelco's team of territory managers covering the United States and Canada. Not only will he direct all sales field efforts, but he will also assist territory managers in dealer forecasting and inventory suggestions, delivery estimates, preparing price quotes for dealer orders and in dealer training.
Hall says that he is "excited" to take on this new position and believes it will "help continue the positive momentum the brand has built since its relaunch last April."
Allen Engineering celebrates its 50th anniversary
Allen Engineering will celebrate its 50th anniversary this month. Established in January of 1964, AEC has become a worldwide leader in the concrete industry and sells equipment for every phase of construction.
The company's history dates back to 1964 when Dewayne Allen and a friend started a Redi-Mix Concrete company in Piggott, Arkansas. In the 1980s, AEC began designing, engineering and manufacturing riding trowels for the concrete market. Allen has since added new products including hydraulic riding trowels, bridge deck finishers and power buggies.
Allen is impressed with how the industry has changed in the past 50 years. "We've seen the concrete pouring business go from a non-professional approach in the 1960s to where it's very much professional with high standards in quality and flatness today," noting that he's excited to see how the industry changes in the future. "What will concrete look like when we go to the moon or Mars? It's going to happen someday."
AEC will introduce 19 new models of concrete and related equipment at the World of Concrete, the Rental Show and ConExpo/ConAgg.
Terex appoints Patrick Gaul as sales territory manager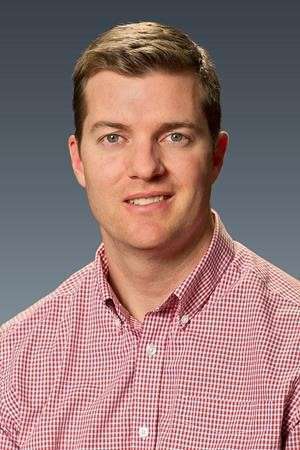 Patrick Gaul has been named sales territory manager of Terex for Kansas, Missouri, Iowa and Nebraska. Gaul will support customers in the region and the developmental, execution and growth of Genie product sales.
Gaul graduated from Colorado State University, enlisted in the Army after 9/11, and attended Officer Candidate School and was commissioned as an infantry officer. He served two deployments in Iraq and left active duty as a Captain. Gaul then joined the Army Reserve and worked in the defense industry selling and developing products to the government.
Paul Waller, central regional vice president of sales, says that Gaul has spent the past ten months learning their products and with this acquired knowledge will become an asset and resource for the company's customers.
Terex names 3 new sales managers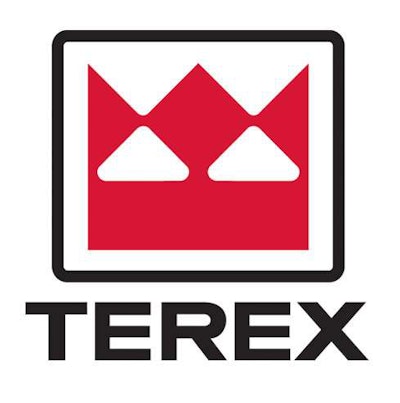 Terex Construction has promoted Ernie Ferguson to Division Sales Manager and has added Todd DeWindt and Craig Goodfellow as Regional Sales Managers.
Ferguson joined Terex in 2005 and most recently held the role of Regional Sales Manager. He can be reached at Ernie.Ferguson@Terex.com or 901-277-9614.
Todd DeWindt joins Terex from Kent Equipment where he served as the General Manager for more than 12 years. As a Terex Regional Sales Manager, DeWindt's territory covers the Great Lakes Region and Midwest. He can be reached at Todd.DeWindt@Terex.com or 901-489-8394.
Craig Goodfellow has more than 16 years of experience with mini excavators, skid steer loaders, track loaders and other compact equipment. He gained his knowledge and experience of compact equipment while working at Arnold Machinery and Scott Machinery. Goodfellow can be reached at Craig.Goodfellow@Terex.com or 901-493-8941.