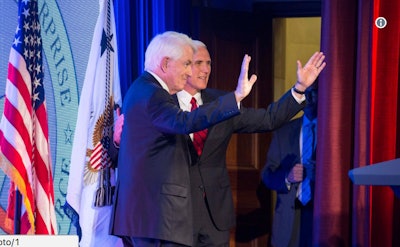 Vice President Mike Pence and Treasury Secretary Steve Mnuchin addressed business leaders at the U.S. Chamber of Commerce's  "Invest in America!" summit on May 18.
The two discussed investing in business and removing burdensome regulations that make it hard for businesses to do their work.
In the U.S. Chamber of Commerce video below, (here's a link if the video isn't displaying) Vice President Pence shares positive messages about the administration's commitment to investing in America by investing in infrastructure.