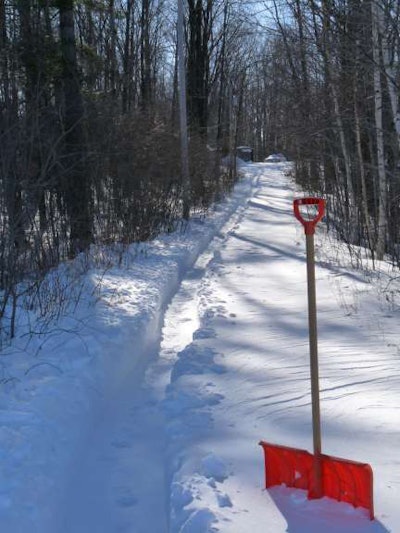 Who says shoveling your driveway can't be fun?
Last year, I tried to make shoveling the driveway fun by having my two boys shovel along with me and make a fort while doing so. We had races with who could push the most snow and then make snowballs. When my husband's job was such that we lived in two different states for eight months and then four month, both of which fell during some pretty rough winters, I tried everything I could to be creative and still get the boys to help!
However, this is one cool way to plow the driveway. It might not be the most efficient, but I certainly know that the boys would be more than willing to help. In fact, my husband might be first in line to get the driveway shoveled if we used this method.
I think some remote-control snowplows are on the list for Christmas this year!