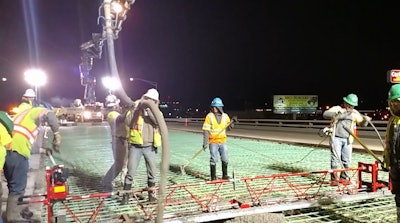 An Interstate 25 off-ramp in Pueblo is scheduled to reopen January 25, according to the Colorado Department of Transportation.
The northbound I-25 Exit 98A off-ramp will be reopened as part of the reconstruction of the interstate between City Center Drive and Ilex Street, CDOT says.
Drivers can expect right-lane closures from 9 a.m. to 5 p.m. January 24 and 25 on northbound I-25 from the Abriendo Avenue to City Center Drive exits as crews prepare the lane for use. CDOT says the delays should be minimal.
The northbound I-25 on-ramp will remain closed for further construction.
The I-25 Ilex Street to City Center Drive project is the first project of the New Pueblo Freeway. The project involves the reconstruction of I-25 between City Center Drive (1st Street) and Ilex Street through downtown Pueblo. Construction includes upgrading many of the bridges south of downtown. The project began in July 2015 and is expected to be completed this year, CDOT says.