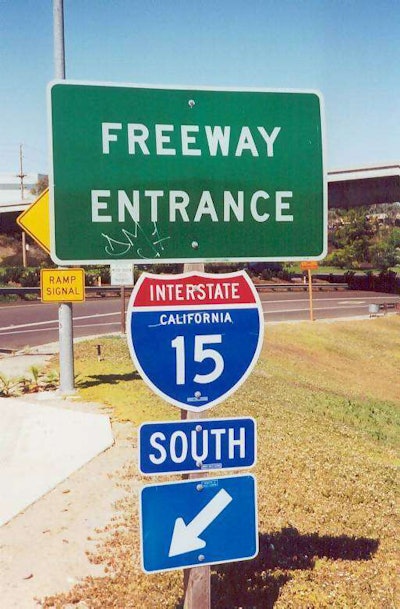 In early 2018, construction is set to begin on a $470 million toll lane project on the 15 Freeway, from the Temescal Valley to Jurupa Valley in California, which will add two toll lanes in each direction and widen 11 bridges on a 14.6-mile section of Interstate, The Press-Enterprise reports.
The Riverside County Transportation Commission held a ceremony on December 6.
According to the news agency, John Standiford, the commission's deputy executive director, said crews have already started clearing vegetation and testing the soil and will begin installing barriers in the median in January 2018.
Executive Director Anne Mayer said the toll lanes will offer a faster alternative for commuters willing to pay the charge and free up room on the general-purpose lanes. "We're adding four more lanes," Mayer said, explaining that the freeway currently has only three general purpose lanes each way. "We're almost doubling the capacity of that corridor."
Money for the project comes from federal dollars, the county's Measure A half-cent sales tax, and a federal loan that will be paid off with future toll proceeds. The new lanes are expected to open in 2020.