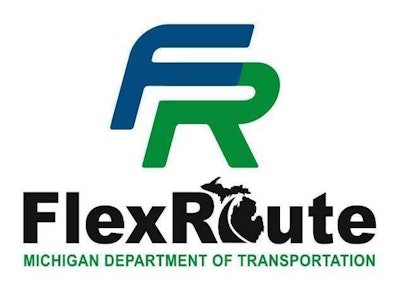 Drivers on Michigan's U.S. 23 north of Ann Arbor are experiencing a new traffic management system called Flex Route, in which they can use the inside median shoulder during rush hours.
Overhead signs direct drivers when the additional lane is available. A green arrow means it's open, while a red "X" means it's closed. Along with rush hours, it can be used for special events and traffic accidents, according to the Michigan Department of Transportation. Overhead digital signs also post recommended speed limits.
"Using this innovative system is a more economical way to manage peak-hour congestion and increase safety along the corridor," says MDOT University Region Engineer Paul Ajegba.
MDOT says opening the median to traffic can cut travel time in half and reduce secondary crashes. MDOT personnel monitor the system 24 hours a day by cameras installed along the route, the agency says.
The Flex Route, between M-14 and M-36, is part of a $92 million project along the corridor that included replacing and repairing bridges, extending and upgrading ramps, repairing pavement and expanding Intelligent Transportation Services (ITS) technology, MDOT says.