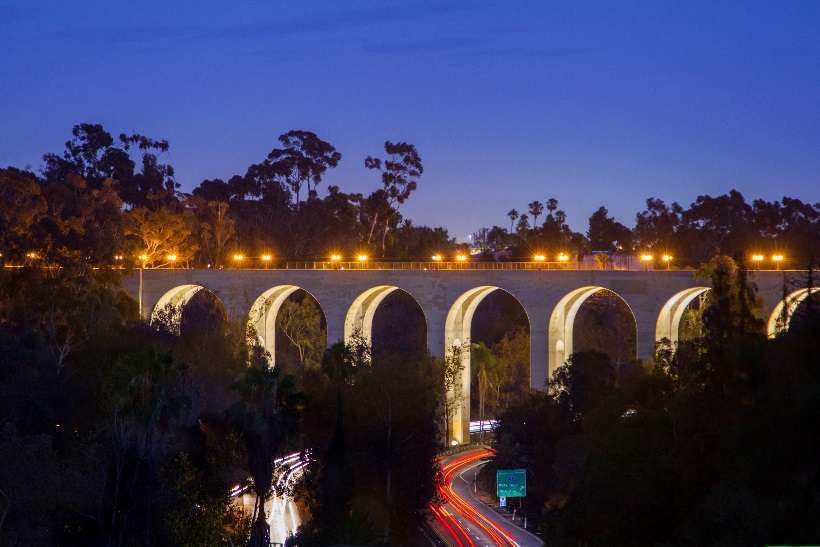 The California Department of Transportation has won praise for bringing a 100-year-old bridge up to current earthquake safety standards with minimal effect to the bridge's architectural integrity.
Caltrans' $38 million rehab of the Cabrillo Bridge in San Diego, also known as the Laurel Street Overcrossing, has earned the 2017 Seismic Award. The award is presented by the Seismic Advisory Board, an independent body that advises Caltrans on seismic policy and technical practices.
All retrofitting of the bridge's structure was concealed within its internal framework, Caltrans says. The work was completed in 2015 and included replacing unsound concrete and steel reinforcement.
The span is in Balboa Park near downtown and was the first multiple-arched cantilever bridge in California. It was designed to resemble a Roman aqueduct.
"This project provided a context-sensitive solution that respected the historic integrity of this bridge and its value to San Diego," says Caltrans Director Malcolm Dougherty. "This resulted in a beautifully preserved landmark for future generations that is also safeguarded from loss due to an earthquake."