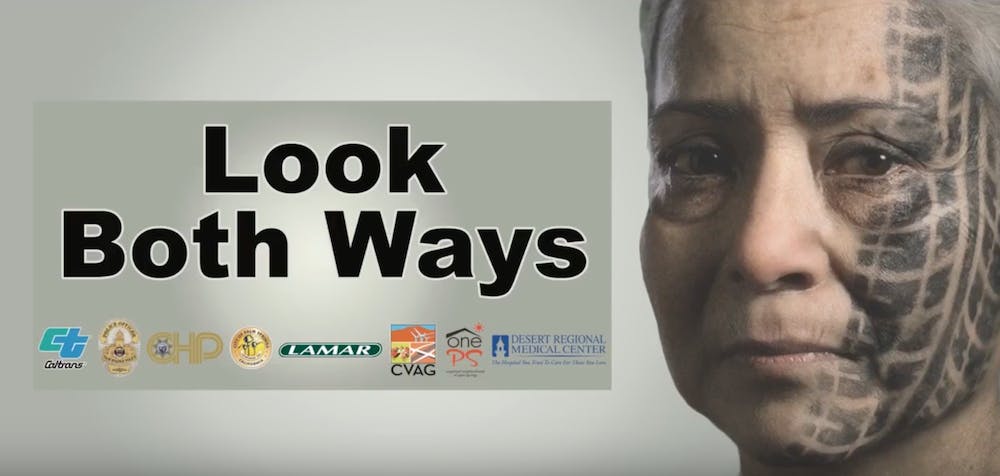 Alarmed at an increasing number of accidents involving bicyclists, pedestrians and motor vehicles, the California Department of Transportation has launched the "Look Both Ways" campaign.
Billboards have been popping up in the Coachella Valley to educate all users of the highway system, according to Caltrans.
"Motorists, pedestrians and bicyclists are being encouraged to look both ways and watch out for each other and themselves," a Caltrans news release says.
Caltrans attributes the increase in pedestrian-vehicle accidents in the last few years to more traffic, a larger population and more pedestrians, bicyclists and drivers being distracted by their mobile phones.
The campaign will next move to San Bernardino and Riverside counties and then on to the High Desert, Caltrans says.