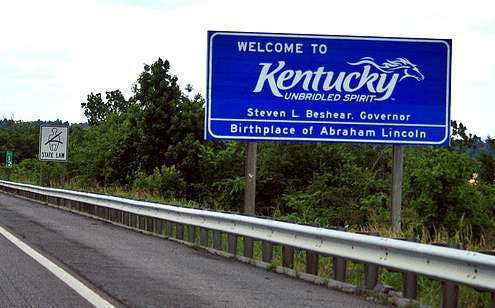 Kentucky Gov. Matt Bevin has approved $24.9 million for Congestion Mitigation and Air Quality (CMAQ) and Transportation Alternatives Program (TAP) projects across the state.
The two systems are administered through the Kentucky Transportation Cabinet's (KYTC) Office of Local Programs and are federally funded reimbursement programs. They allow local governments to recoup up to 80 percent of project costs.
"By updating this year's priority ranking criteria, we ensured federal dollars will be spent on the greatest community needs," says Bevin. "These funds allow investments to be made in local infrastructure that increases connectivity and serves diverse populations, such as the non-driving and disabled communities."
The CMAQ program covers 10 projects in this round of funding. It is focused on projects that aim to reduce congestion and improve air quality, with the funds made available to state and local government agencies and private entities through public-private partnerships.
The TAP program includes funding for 34 projects in 28 counties, with another four ongoing TAP programs getting more funding. TAP projects generally include a mix of elements and are accessible to the general public or are targeted to a "broad segment of the general public." Funding is authorized as part of the Surface Transportation Block Grant funding program that was authorized by the FAST Act.
KYTC says the projects range from new sidewalks and walk/bike baths to purchases of new hybrid electric diesel buses to replace tradition diesel buses.
"These funds support many Cabinet priorities such as improved safety, increased access and more efficient modes of transportation," says KYTC Secretary Greg Thomas. "We're pleased so many counties across the state will be able to make needed improvements to enhance the quality of life for Kentuckians."
A full list of the CMAQ and TAP projects awarded in this round are available here.