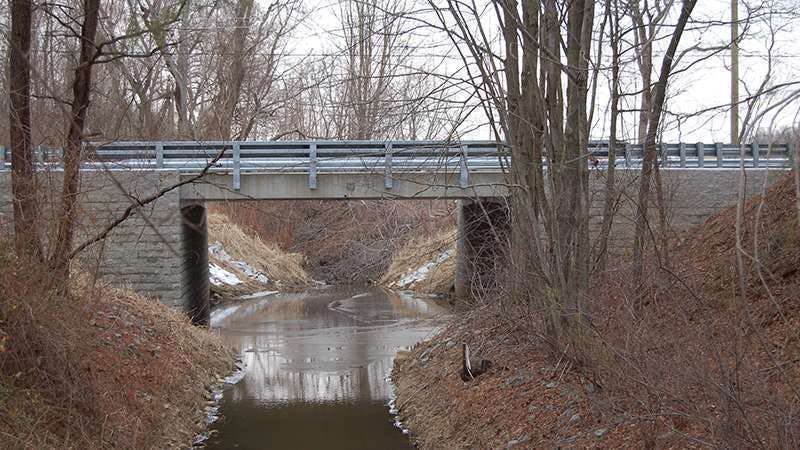 In 2013, the Delaware Department of Transportation (DelDOT) collaborated with researchers at the University of Delaware (UD) on design and construction of a new two-lane bridge just north of the C&D Canal using a rapid bridge replacement technique, according to a UD announcement posted to Phys.org.
The old bridge was replaced with a geosynthetic reinforced soil integrated bridge system (GRS-IBS), which was developed by engineers at the Federal Highway Administration (FHWA).
Christopher Meehan, the Bentley Systems Inc. Chair of Civil Engineering at UD, says the design comes from retaining walls, where geosynthetic materials—textiles, grids, strips, and nets—provide reinforcement, strength and stability to soils.
"It turns out that concepts from these technologies can also be applied to bridges, saving money and reducing construction time," Meehan says. "The new bridge is basically a composite bridge structure that incorporates GRS abutments and prefabricated bridge superstructure elements. This approach eliminates the costly downtime associated with cast-in-place concrete, which can take a few weeks to a month to cure."
The bridge abutments were constructed by laying concrete blocks in rows, filling in behind them with gravel, and covering everything with geosynthetic fabric. The process was repeated to build each abutment, and then a precast-concrete superstructure was placed on top of them. The approach ways were brought up to the bridge grade, and the entire bridge and roadway area was paved. The finished bridge superstructure is approximately 37 feet long and spans 28 feet over the inlet channel. The bridge is monitored via a custom-designed instrumentation system.