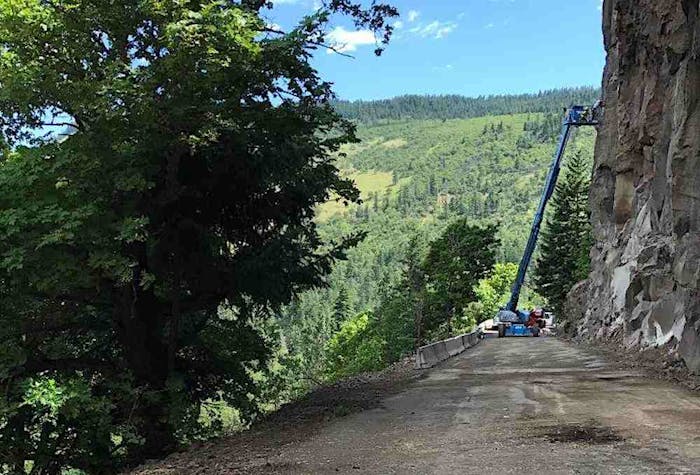 The Oregon Department of Transportation (ODOT) has reopened U.S. 30, the Historic Columbia River Highway, after crews cleared debris from a rock slide that had closed the highway since May 7.
"Crews have been busy removing over 670 cubic yards of rock and debris from the slide area," says ODOT Operations Coordinator Scott Peters. "In addition, over 20 rock bolts ranging from 10 to 20 feet long have been installed into the rock wall to help stabilize it and prevent future incidences."
The agency reports the opening of the highway was delayed because of the extensive drilling in the rock face required to secure the stabilizing bolts with mortar, plus the drying time of the material.
"The cooperation, extra hours and hard work by everyone involved in the project has been amazing," Peters says. "The highway would not be opening if not for the dedicated crews and contractors who have put a high priority on this work."