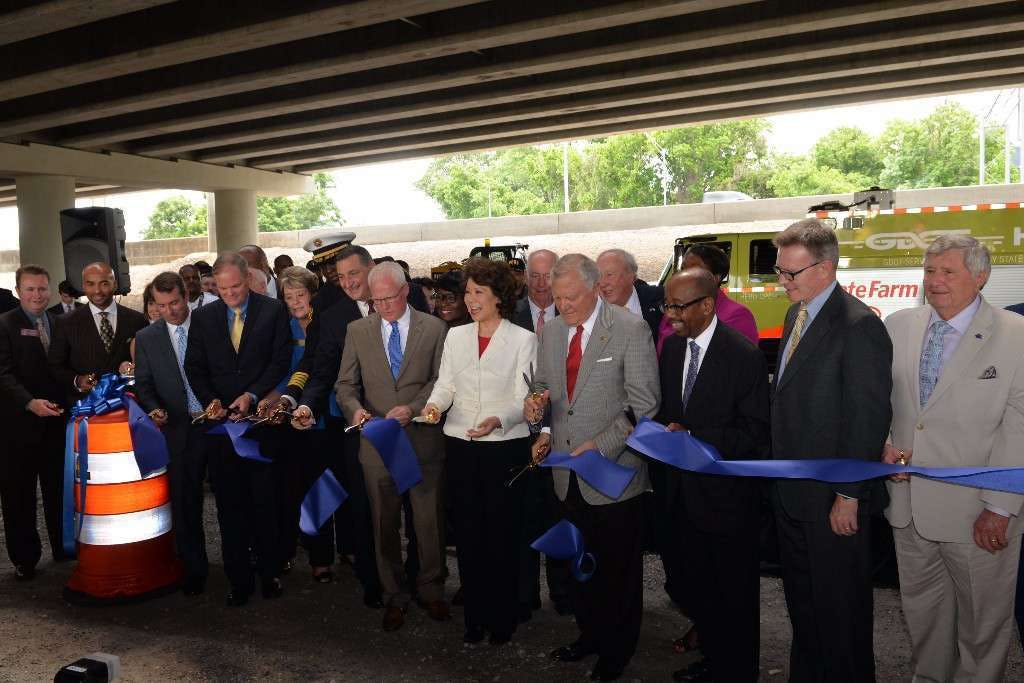 Even though the I-85 bridges over Piedmont Road in Atlanta destroyed by fire in late March were completely open to traffic by May 13, officials held a ribbon-cutting ceremony May 18 to celebrate the opening of the roadways.
"The workers who helped to make today possible – the men and women who worked tirelessly to build this bridge – have impressed the nation and earned our thanks," said Transportation Secretary Elaine Chao as she remarked on the 49-day turnaround of the project. "The real heroes are right here, among us. Each one of them represents America's best."
Chao joined Georgia Department of Transportation Russell McMurry and Georgia Gov. Nathan Deal for the ceremony.
"I truly believe that Georgia's ability to face this challenge head on and overcome it is a testament to the willpower and resolve of our citizens," Deal said. "I am proud of the response and collaboration shown by all throughout the entirety of this rebuild."
"Time was critical and the clock was ticking. Every day counted for motorists who use this corridor to get to and from their jobs and other activities, and for businesses needing to serve their customers. We were very aware of the urgency," McMurry said. "I have never been more proud of the Georgia Department of Transportation and the tireless efforts of our employees."