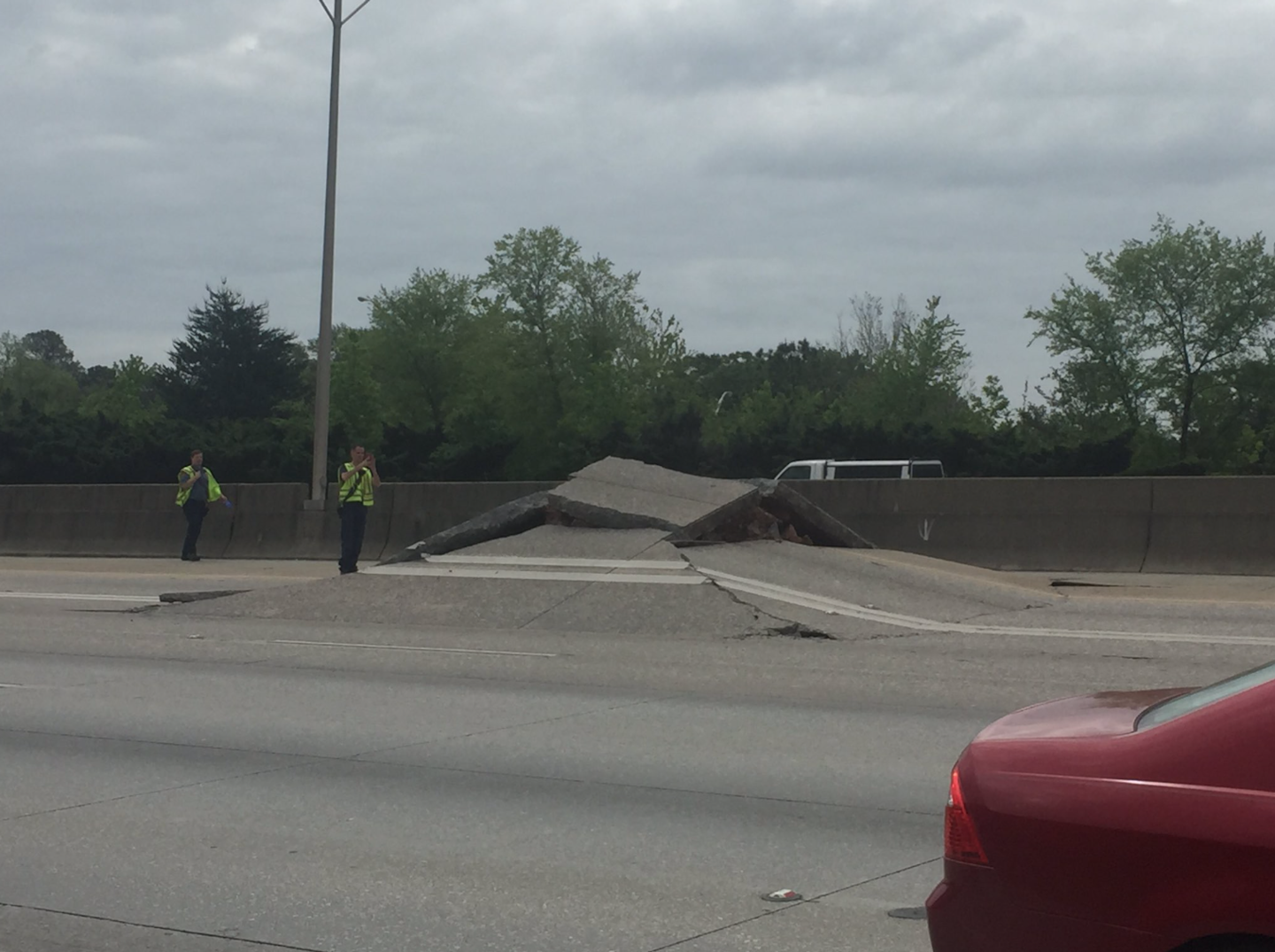 The Georgia Department of Transportation (GDOT) closed portion of westbound Interstate 20 near Atlanta April 17 after the roadway buckled.
GDOT says the pavement, between Candler and Gresham Roads, liked buckled "due to an issue with an underground utility installation." Atlanta Gas Light crews reportedly were underneath the interstate filling an old gas line with concrete.
Contractor and GDOT crews were onsite mid-afternoon working on the area.
According to a report from USA Today, the incident caused at least one injury. A man on a motorcycle "hit the rising pavement in the carpool lane" of I-20 and launched into the air, suffering critical injuries upon landing.
BREAKING: pavement on I-20 at Flat Shoals Ross buckle outward. Police and fire on scene. Possible injures. pic.twitter.com/W4KEtofJ25

— Tom Regan (@tomreganWSB) April 17, 2017
"They will begin removing concrete and excavating underneath where the buckling occurred," says GDOT spokesperson Natalie Dale. "It is unknown how deep we will have to excavate, which will be the biggest hurdle to how quickly we can get this section of the road put back together. We're running ground penetrating radar that will inspect the stability of the lanes adjacent to where the buckling occurred. We want to make sure that those lanes are stable and safe before we open those back up. Motorists should not plan for all lanes to be open until at least noon tomorrow. This is not an occurrence that happens everyday, this is an extenuating circumstance of some things that happened when some work being done. This does not indicate that we have widespread crumbling infrastructure."
Atlanta Gas Light spokesperson Laura Creekmur says the incident was not cause by and did not involve the release of natural gas. "An Atlanta Gas Light contractor was performing work in the area to retire a casing," she says. "We're continuing to investigate the incident."
Traffic for I-20 westbound was being diverted at I-285, with no traffic being allowed onto I-20 West from either northbound or southbound portions of I-285.
This road closure complicates traffic in the metropolitan area, as a portion of I-85 in another section of town is still closed for repairs on the roadway that collapsed on March 30 due to fire structural damage.