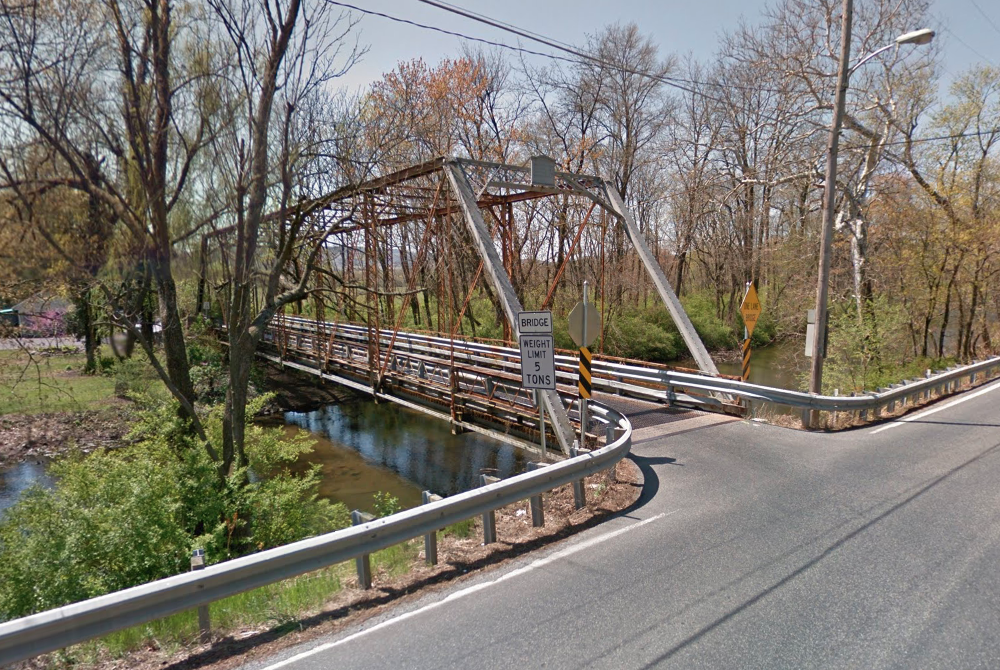 Workin' Bridges, a new national nonprofit organization dedicated to preserving greenbelts and historic truss bridges, recently applied to Cumberland County to take ownership of Craighead Bridge in South Middleton Township, Pa., to save it from demolition, The Sentinel reports. Craighead Bridge, which was built in 1899, is an iron truss bridge that spans the Yellow Breeches Creek on Zion Road.
Cumberland County Planning Director Kirk Stoner said county commissioners discussed the request at its March 2017 finance meeting and it looked favorable for the proposal, assuming it would not cost the county any money or delay the project schedule. The county has been looking for a buyer for the bridge since 2014. If approved by the commissioners, the contracted bridge project would change from a scheduled bridge demolition to a bridge disassembly and transport of parts. The county is in talks with the contractor, the Pennsylvania Department of Transportation (PennDOT) and other agencies on how to change the contract to accommodate Workin' Bridges desire for the bridge.
Julie Bowers, executive director of Workin' Bridges, formerly the North Skunk River Greenbelt Association, told the news agency that the organization initially tries to preserve bridges in place, but realized that it couldn't be done with Craighead Bridge. Instead, the organization is offering to pay the cost of dismantling the bridge, restoring it and finding a buyer to put it back together in another location. The bridge will remain disassembled and in storage until a new owner is found, as there is not yet a potential owner. Since its formation in 2010, Workin' Bridges has found homes for preserved bridges in other areas of the country.
South Middleton Township Supervisor Tom Faley said Workin' Bridges has secured federal dollars to preserve the bridge, and is encouraged by what it would mean to preserve it. "I was thrilled to hear the news," he told the news agency. "I would like to commend the county, and Kirk Stoner, in particular, for working so hard to find another life for the bridge and its distinctive truss structure."
The commissioners will discuss the offer during a meeting Thursday morning, March 23.