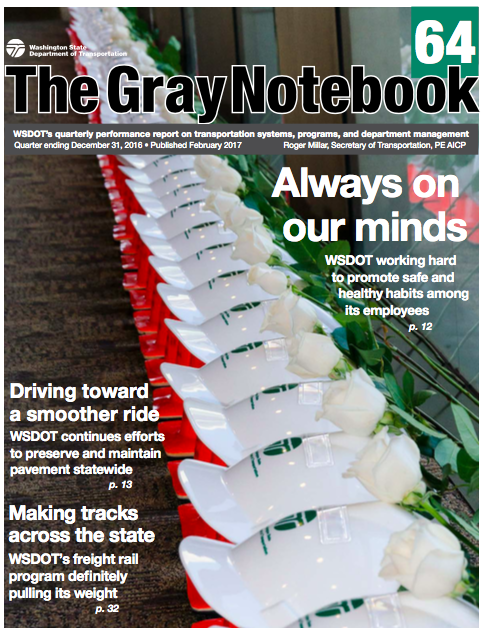 The Washington State Department of Transportation (WSDOT) has published its latest quarterly report, known as the Gray Notebook, to show its performance and accountability.
This version shows progress through the end of the 2016 and includes construction projects, pavement conditions and worker safety.
"The report also includes the agency's emphasis areas: demonstrating WSDOT's continued efforts to identify and solve transportation problems through a practical approach that improves the multimodal system at the least cost; maintaining highly competent and motivated employees; and supporting diversity and equal opportunities both within the WSDOT workforce and for anyone who interacts with the agency," WSDOT reports.
Highlighted areas of progress, capturing projects and programs that align with agency emphasis areas, include:
More information about WSDOT's performance and the Gray Notebook is available at wsdot.wa.gov/Accountability/.