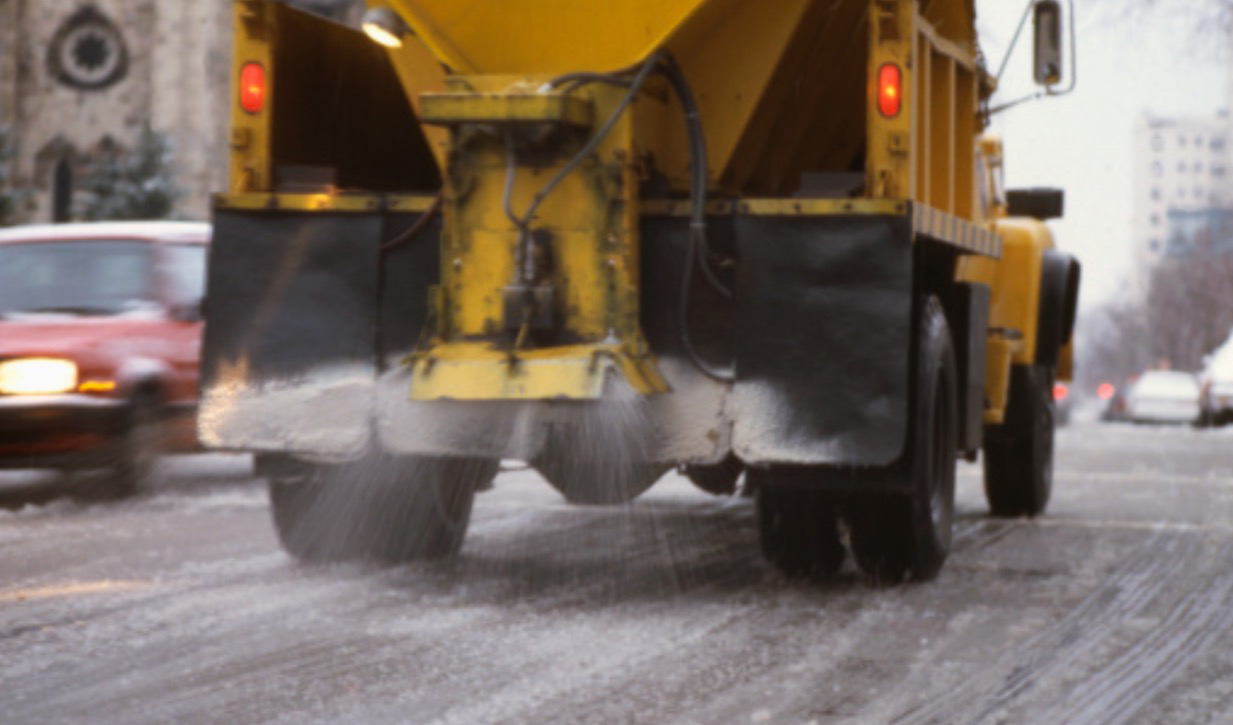 The Oregon Department of Transportation (ODOT) has announced that it will begin using solid salt on the state's freeways, but only in extreme situations as part of its salt pilot program.
The pilot program began in 2012 with 11 miles of Interstate 5 from the California border and 120 miles of U.S. 95 in the southeastern portion of the state being included.
The new component of the pilot, solid salt—also known as rock salt—will be used in "very limited" situations on portions of the state freeway system "where a limited use can have a major benefit to safety and mobility." In using the salt, ODOT says it will look at road conditions, weather forecast, temperature, winter storm characteristics, ice or snow and the history of the highway.
According to a report from oregonlive.com, Oregon primarily uses magnesium chloride, a chemical salt applied as a liquid solution. This liquid salt can be applied days in advance as preparation for freezing rain or snow, it is less corrosive to vehicles and roadways, and is easier on the environment, the site reports.
And though the liquid solution is more expensive than rock salt, state officials tell oregonlive.com that the overall cost of rock salt ends up being higher because it is expensive to store.
"We're listening to our communities around the state," says ODOT Highway Division Administrator Paul Mather. "They've asked us to at least consider using salt. So we will assess where and when it may be appropriate. We won't use it on a regular basis. It's another tool in our tool box, to test in highly specific situations where it can produce a significant benefit."
The agency already conducted one test in which it spread solid salt on nine miles of I-5 near Salem. This stretch of highway has multiple "hills and curves" and has a history of icing over in storms, as a storm in 2012 stranded "several hundred vehicles."
"Expanding our pilot program will help us find the right balance of use," Mather explains. "We're constantly weighing using solid salt in emergency situations where it can help make a big difference in safe travel, and minimizing the environmental and economic damage salt can cause. Our use of solid salt will be surgical. It will help us learn where it can be used effectively and appropriately."