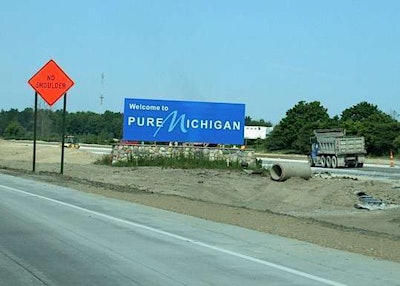 For the third consecutive year, the Michigan Department of Transportation (MDOT) is seeking volunteer residents in the Upper Peninsula to serve as "Road Watchers" to help the agency monitor highway conditions this winter.
The volunteers are asked to complete online surveys about road conditions following winter weather events. The program currently has more than 100 volunteers, who are periodically emailed regarding the survey.
The main routes referenced in the survey include:
US-41 between Calumet and the Portage Lake Lift Bridge
US-41 between Herman Road, south of L'Anse, and the Portage Lake Lift Bridge
US-41 between M-28 in Harvey and Westwood Drive in West Ishpeming
US-2 between M-77 in Blaney Park and M-94 in Manistique
M-117 between US-2 and M-28
M-129 between M-134 in Cedarville and I-75 Business Spur/Ashmun Street in Sault Ste. Marie
US-2 between Rapid River and Escanaba
US-2 between Escanaba and M-69
US-2 between Waucedah and Iron Mountain
More details on the program are available at www.michigan.gov/roadwatchers.