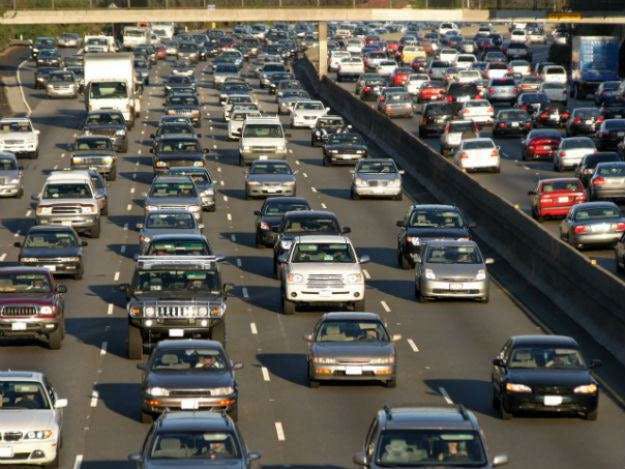 The U.S. Department of Transportation (USDOT) is providing roughly $65 million in grants to help support advanced technology transportation projects in local communities across the country to help leverage nearly $170 million in investments to help implement "smart city" technologies.
The grants are part of the Federal Highway Administration's Advanced Transportation and Congestion Management Technologies Deployment (ATCMTD) program and the Federal Transit Administration's Mobility on Demand (MOD) Sandbox program.
The ATCMTD's share totals $56.6 million and is designed to help communities improve mobility and "access to opportunity" by improving highway system efficiency and "make the most" of existing capacities.
Examples of these grants include:
Pittsburgh, Pennsylvania, will receive nearly $11 million to execute elements of the vision it developed in its Smart City Challenge application, including deployment of smart traffic signal technology—proven to reduce congestion at street lights by up to 40 percent—along major travel corridors.
Denver will also receive approximately $6 million to help to alleviate the congestion caused by a daily influx of 200,000 commuters each workday through connected vehicles.
The MOD Sandbox Program, which totals $8 million in grants, helps support transit agencies and communities to integrate tools such smart phone apps, bike- and car-sharing, and demand-responsive bus and van services.
Examples of these grants include;
TriMet, which serves Portland, Oregon, will receive funds to integrate shared-use mobility options into its existing trip planning app, allowing users to plan efficient trips even without nearby transit access.
The Vermont Agency of Transportation will receive $480,000 for a statewide transit trip planner that will incorporate flexible-route, hail-a-ride, and other services in mobility apps. The online trip planner particularly benefits non-traditional rural transit users and people with disabilities, allowing universal access to transit information.
In Dallas, TX, the Dallas Area Rapid Transit (DART) will receive $1.2 million to integrate ride-sharing services into its GoPass ticketing app. The project will create an integrated, multimodal application that leverages ride-sharing services, improving access to DART stations, particularly in non-walkable areas not well served by transit.
"From automated vehicles to connected infrastructure to data analytics, technology is transforming how we move around our country, and some of the most exciting innovation is happening at the local level," says Transportation Sec. Anthony Foxx. "These grants will enable cities and rural communities to harness new technologies to tackle hard problems like reducing congestion, connecting people to mass transit, and enhancing safety."