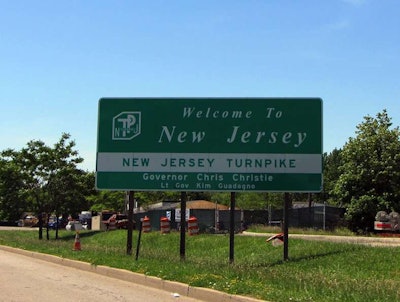 New Jersey state lawmakers are discussing the possibility of cutting the state sales tax as part of an agreement with Gov. Chris Christie on renewing the funding for the Transportation Trust Fund (TTF), according to a report by Politico New Jersey.
Christie shut down projects funded by the TTF back on July 8, and has denied multiple legislative efforts to raise fuel taxes to fund transportation projects.
The shutdown affects 900 projects valued at roughly $650 million. Intact projects are those that are funded by the federal government. More than 1,000 construction employees have been left out of work as a result.
A previous bill proposed by the general assembly would have increased the gas tax by 23 cents to 37.5 cents per gallon and the diesel tax to 44.5 cents per gallon from 17.5 cents per gallon. It also would have pulled the state income tax for a portion of retired individuals, ended the estate tax and increased the earned income tax credit among other specialized tax breaks.
Previous plans had called for a reduction in state tax levels.
According to the Politico New Jersey report, the talks still include some of these previous tax cut offsets.