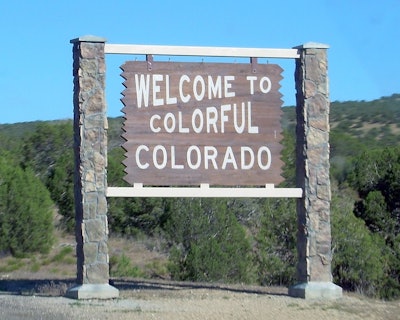 The Colorado Department of Transportation (CDOT) estimates the adaptive signals it installed on U.S. 34 Bypass and U.S. 85 near Greeley have cut travel times enough to save travelers through the corridor about $5.8 million on an annualized basis.
Adaptive signals change timings on actual travel demands rather than through set parameters using a combination of hardware and software technologies. CDOT installed the signals in fall 2015 for roughly $800,000 coming from the Responsible Acceleration of Maintenance and Partnerships funding.
"We have come a long way with technology at CDOT," says Regional Transportation Director Johnny Olson. "This type of innovation has great benefit to the community. This is one way were are getting more out of our existing roadway system at a low cost."
In a recent study, CDOT found travel time was dropped by 13 percent on the U.S. 34 Bypass and 23 percent on U.S. 85, saving about 829 hours per day. This also reduces the number of stops on the corridor—89 percent on U.S. 85 and 51 percent on the U.S. 34 Bypass.
CDOT says this extrapolates out to 20 million fewer individual stops in a year, a figure it converted to a carbon monoxide emission reduction of 17,850 pounds, carbon dioxide emission reduction of 2.3 million pounds and hydro-carbon and nitrogen oxide emission reduction of 4,550 pounds.
Add up the fewer stops and starts for motorists and CDOT says 318 gallons of fuel are being saved on both roadways. At an average of $1.75 per gallon, that equates to $194,600 per year in savings.
"The success of adaptive signals on the 10th Street corridor was the catalyst for implementing adaptive signals on these two additional highways in the City of Greeley," says Larry Haas, traffic operations engineer at CDOT. "Our goal is to move traffic efficiently and safely. The results of the study proved what we hoped which is we are able to get people on their way quicker and safer which is better for everyone."
CDOT says it plans to add adaptive signals to U.S. 287 and Colorado 119 in Longmont beginning this fall.