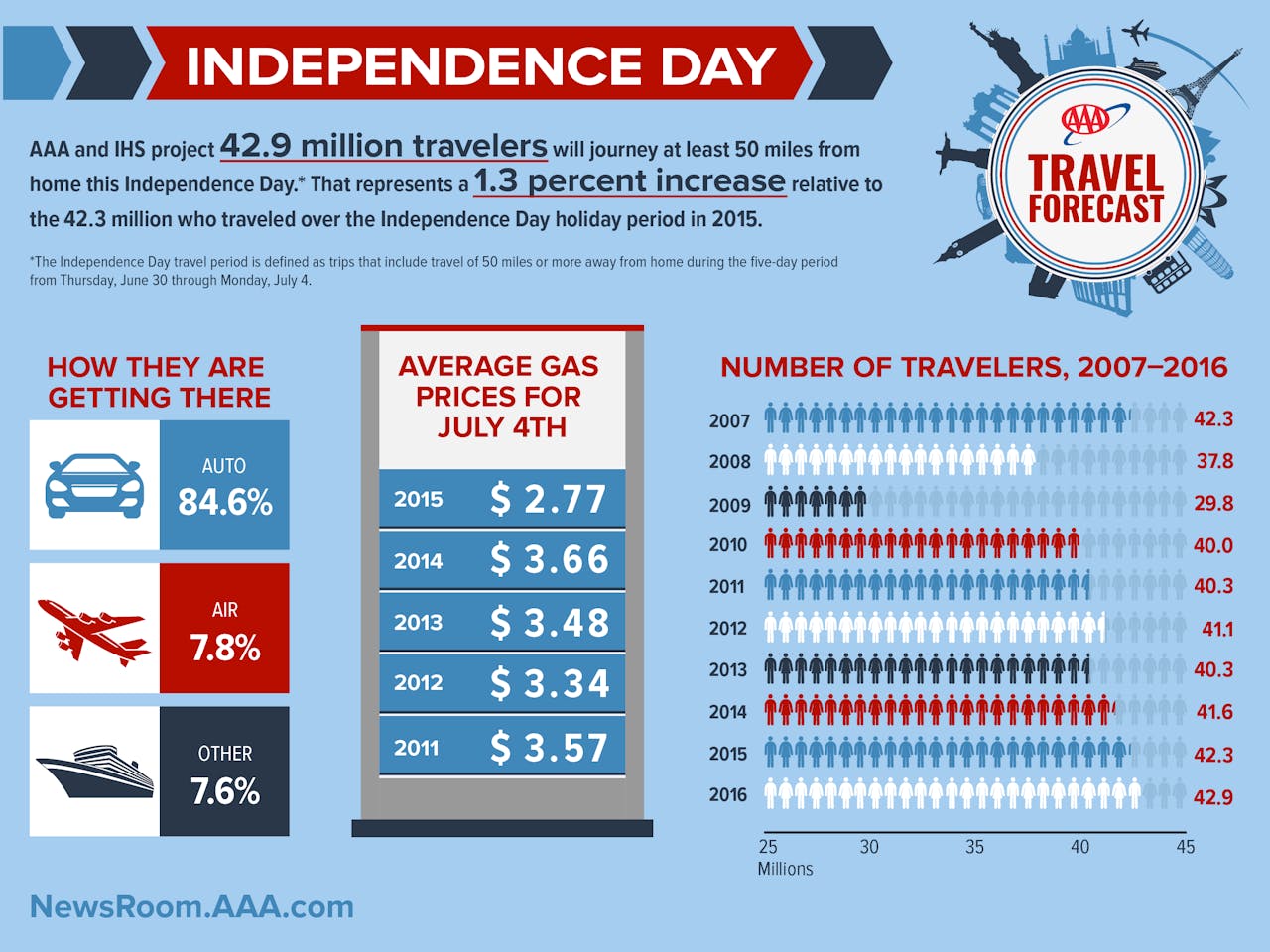 AAA expects roughly 43 million people will travel over the Independence Day weekend, the highest volume ever for that time period and 5 million more than the Memorial Day weekend period this year. The association says 36.3 million of those travelers will drive, a 1.2-percent increase over 2015.
AAA categorizes this holiday travel period as June 30 to July 4. It bases its projects on research done by IHS Global Insight
"Spurred by the lowest gas prices since 2005, more people than ever are planning to travel this Independence Day weekend," says AAA President and CEO Marshall Doney. "Whether they're traveling by car, plane, train, or cruise ship, it will be exciting to see so many Americans celebrating our nation's freedom with their friends and family over the long holiday weekend."
"We are well on our way for 2016 to be a record-breaking year for summertime travel," Doney adds. "This trend is welcome news for the travel industry and a sign that Americans are taking to our nation's highways and skies like never before."
AAA attributes the driving increase in part to low gas prices. "Despite recent seasonal increases, gasoline prices remain well below recent years," the association says. "The national average price for a gallon of gasoline is $2.31, which is 47 cents less than one year ago. AAA expects most U.S. drivers will pay the lowest Independence Day gas prices since 2005."
Many state departments of transportation are following their usual procedure of suspending non-essential maintenance and construction projects over the holiday weekend.