The American Public Works Association recognized three public works agencies with its Excellence in Snow and Ice Control award during the 2016 North American Snow Conference in Hartford, Connecticut.
The Longmont, Colorado, Department of Public Works and Natural Resources was cited for its annual Snow and Ice Control plan, which "outlines strategies to maintain a flow of traffic throughout the city and ensure that each residential area is in close proximity to a plowed street."
This plan, APWA says, works in concert with a parks department plan that covers pedestrian paths. The public works department has a budget of $835,000 and operates its snow and ice control efforts on 150-175 lane miles.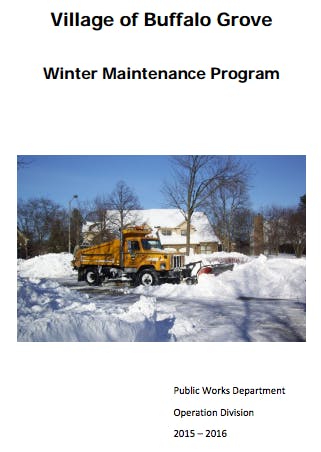 APWA recognized the Buffalo Grove, Illinois, Public Works Department for its winter maintenance on 114 center road line miles of roads, which translates to 522 plowing miles to clear all the streets.
The department also performs winter maintenance on 369 cul-de-sacs, six municipal parking lots and multiple parking lots serving mass transportation systems in the area.
The Orangetown, New York, Highway Department's winter maintenance covers 145 miles of town roads, 45 miles of state roads and 16 miles of county roads, working 25 snow and ice control routes.
APWA cited the department for its attention to emergency response vehicle needs and areas designated as public assembly sites, including municipal buildings, schools and houses of worship. The department works with transportation departments of four local school district to coordinate student movement, and it communicates with large employers in the area to coordinate schedules.