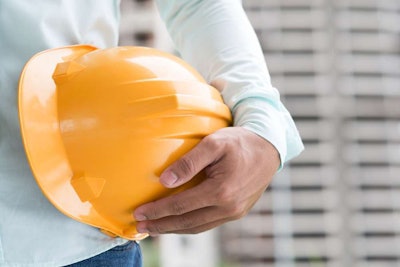 The American Road & Transportation Builders Association Transportation Development Foundation (ARTBA-TDF) recently graduated 32 construction executives from its Industry Leader Development Program (ILDP) held in Washington, D.C.
The ILDP occurred during the association's Federal Issues Program and the Transportation Construction Coalition Fly-In.
Program graduates went through what the association describes as an "intensive boot camp" to learn more about federal legislative and regulatory processes. ARTBA says they also were able to meet with members of Congress and staff to discuss transportation funding issues.
The program began in 1995 as the Young Executive Development Program and has graduated close to 650 individuals from more than 200 companies.
"The ILDP program provides rising leaders in the transportation construction and development sector with a solid understanding of industry economics, how transportation work in the U.S. is funded and financed, how actions by the federal government impact the industry, and how they—and their company or agency—can become politically engaged to help shape transportation policy," the association says.
Those graduating from the 2016 ILDP class include:
Bret Barton, project executive, Granite Construction, Tampa, Florida
Jason Brame, transportation technology and CADD coordinator, Larson Design Group, Ltitz, Pennsylvania
Chris Carter, senior project engineer, Harms Construction, Farmingville, New Jersey
Ian Chaney, supervising engineer, WSP I Parsons Brinckerhoff, Virginia Beach, Virginia
Joseph Dooley, deputy project director, Granite Construction, Lewisville, Texas
Justin Englert, project engineer, Parsons Corporation, Chicago, Illinois
Michael Estes, Mid-Atlantic transportation program manager, HDR, Glen Allen, Virginia
Brian Fairwood, principal/regional sales leader, TransSystems Corp., Schaumburg, Illinois
Timothy Fogarty, general foreman, George Harms Construction Co., Farmingville, New Jersey
Brent Freeman, area manager, Kraemer North America, Plain, Wisconsin
Adam Gardner, senior associate/Md. CEI practice leader, KCI Technologies, Sparks, Maryland
Diana Herriman, project engineer, AECOM, Arlington, Virginia
Charlie Hetland, transportation engineer, CH2M, Los Angeles, California
Jennifer Hoffman, director of multilateral relations and risk management, Astladi, Washington, D.C.
Marc Hustad, vice president, HNTB Corp., Lake Mary, Florida
Craig Klusman, structural engineering manager, AECOM, Louisville, Kentucky
William Laird, senior project manager, HDR Inc., Plymouth Meeting, Pennsylvania
Alexandra Lauzon, deputy program manager, Va. Office of P3s, Richmond, Virginia
Gaelen Magee, estimating manager, MAS Building & Bridge, Inc., Norfolk, Massachusetts
Pamela May, performance management engineer, DelDOT, Bear, Delaware
James Minor, milling division president, Swank Construction Co., New Kensington, Pennsylvania
Jeremy Mitchell, project manager, Bell & Associates Construction, Brentwood, Tennessee
David Naibauer, estimator/project manager, Kraemer North America, Castle Rock, Colorado
Jacqueline Peduzzi, project manager/operations manager, WSP I Parsons Brinckerhoff, Chicago, Illinois
Katherine Poole, construction project engineer, RK&K, Washington, D.C.
Josh Revell, project manager, AECOM, Jackson, Mississippi
Brett Richter, regional manager, Buckley Powder Co., Jefferson City, Missouri
Sean Samsel, associate and project manager, Psomas, Tucson, Arizona
Keith Sommer, senior director, sales, Flour, Greenville, South Carolina
Mariana Torres, principal economist, Louis Berger, New York, New York
Matthew Valle, vice president of development, Oldcastle Materials, Newington, Connecticut
Amy Walker, area sales manager, Ergon Asphalt & Emulsions, Jackson, Mississippi