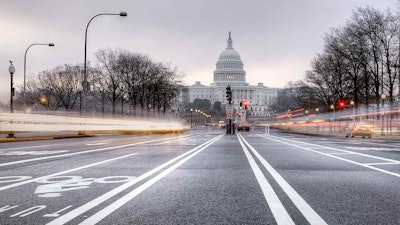 The Senate Committee on Appropriations in a 20-10 vote approved the FY 2016 Transportation, Housing and Urban Development (THUD) Appropriations bill that had been given the nod by subcommittee earlier this week.
The full Senate will now consider the bill.
"The American economy relies on the effectiveness of our infrastructure, which makes this legislation important," said committee chairman Senator Thad Cochran (R-Mississippi). "The budget requires us to set priorities and this Senate bill makes those choices and focuses on using the taxpayer money wisely."
The bill provides for $40.26 billion for the Highway Trust Fund, which is unchanged from FY2015. The U.S. Department of Transportation will see $17.78 billion in discretionary appropriations and funding for Transportation Investment Generating Economic Recovery (TIGER) Grants will remain unchanged at $500 million.
The National Highway Traffic Safety Administration will see $825 million, which includes an increase for the Office of Defects Investigation to be used for vehicle recalls.