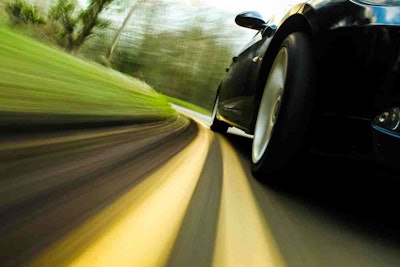 The U.S. Department of Transportation's Federal Highway Administration (FHWA) says Americans drove slightly more than 3 trillion miles last year, which represented the second-highest amount in the 79 years that this data has been collected and the highest amount since 2007.
The agency's monthly "Traffic Volume Trends" report indicated Americans drove 3.015 billion miles in 2014, a figure equated to "323 round trips from Earth to Pluto."
In December alone the figure was 251.4 billion miles, the most of any December on record. It represented a 5 percent increase over the same month in 2013.
While FHWA said all state showed an increase in December, Indiana had the highest increase with 10.5 percent. Oklahoma was second with 9.3 percent, followed by Montana with an 8 percent increase.
"Data like these are critical to helping federal and state transportation leaders understand the challenges facing American drivers," said Deputy Federal Highway Administrator Gregory Nadeau. "The nation's growing demand on roads and bridges underscores what we have been saying—increased investment is needed if we are to keep our roads from becoming parking lots."