By John Latta, Tina Grady Barbaccia and Mike Anderson
Easy as 1-2-3
A new report claims, not surprisingly, that the disrepair of our highway infrastructure is a result of insufficient maintenance, and this deficit "is in part due to a prioritization of new projects over care for existing infrastructure and contributes to a higher-cost, lower-return system of investment."
Matthew Kahn of the University of California, Los Angeles, and David Levinson of the University of Minnesota, authors of the report, cite "the way the federal government allocates money for transportation infrastructure investment" as a reason for both the shortfall of maintenance dollars and falling returns on new transportation infrastructure investments.
The report, a production of The Hamilton Project*, proposes a reorganization of our national highway infrastructure priorities to be subject to market discipline with a simple three-step-plan:
Fix it first.
Expand it second.
Reward it third.
First:
Rules governing the use of money from the federal 18.4-cent-a-gallon gas tax would prohibit it from being used for new construction. At present, about 30 percent of it falls into this category. All of those gas tax dollars would be dedicated "to repair, maintain, rehabilitate, reconstruct and enhance" existing roads and bridges. That would include safety enhancements, traffic control and environmental enhancements. The authors would set aside one percent of Highway Trust Fund (HTF) revenue to fund state DOT expansions to allow them to perform the analyses necessary to operate under this three-step system. One job local DOTs would have to do is to prioritize the work and start with projects offering the highest return on investment.
This basic step would boost federal highway investment for existing facilities by close to $12 billion a year, say the report authors.
Second:
The funds that states would need to build new roads, or add lanes to existing roads, would come from a newly-created, self-financing Federal Highway Bank (FHB), initially capitalized by the federal government. State and local governments would apply for loans, and the bank would prefer projects with the best prospects for repayment. But before the new bankers hand out a dollar, a series of strict criteria would have to be met, including a benefit-cost analysis that would have to demonstrate that the money was worth spending. If the state application was upside down, no loan. "States would be required to demonstrate an ability to repay the loan through direct-user charges by capturing some of the increase in land values near transportation improvements."
The FHB, say the authors, would introduce market discipline into the process of investing in transportation infrastructure. "Under these new rules of the game, policymakers would have stronger incentives to embrace cost-effective projects. Using user fees as the primary repayment mechanism would encourage more-efficient use of the nation's roadway network and would reduce congestion costs."
Borrowers would get a break on interest rates over the open market and the bank would get a steady stream of revenue, according to the plan.
Third:
Any new capacity in the system that meets or exceeds performance targets (presumably set in the second stage) would receive an interest rate subsidy from a Highway Performance Fund, which would be financed by net revenues from the aforementioned Federal Highway Bank. For example, an on-time completion date, congestion and/or pollution reduction, improved capacity safety and equity would be eligible for a subsidy.
The project's performance would continue to be monitored yearly until the loan is paid off "and bonuses would not be renewed if the project failed to live up to expectations."
The authors essentially say the status quo is the problem and has to go.
"Federal highway infrastructure spending is allocated based on a series of subjective criteria that typically do not require any stringent analysis of expected benefits versus costs. Because there is often public pressure to build new projects using scarce funds, adding capacity often comes at the expense of supporting and enhancing existing infrastructure," says the report.
In addition to fewer accidents, injuries, fatalities, travel time and damage to vehicles, more efficient infrastructure investment would mean better industrial organization that promotes trade and competition. "It means more reliability when shipping freight and lower shipping costs; it means that more businesses will build next to each other to take advantage of agglomeration effects." v
* In its own words, The Hamilton Project (www.brookings.edu/projects/hamiltonproject) says it "seeks to advance America's promise of opportunity, prosperity and growth. The Project's economic strategy reflects a judgment that long-term prosperity is best achieved by fostering economic growth and broad participation in that growth, by enhancing individual economic security, and by embracing a role for effective government in making needed public investments."
Asphalt Works Head to Laramie
Laramie in July is a cool place to be. And for more than 40 years, a conference in this legendary Wyoming town has provided a meeting with a difference for asphalt researchers.
The Western Research Institute's Petersen Asphalt Research Conference (July 11-13) brings together top researchers, highway officials, producers, some company researchers and other experts working to advance the specification and performance of petroleum asphalts. The Pavement Performance Prediction Symposium (July 14) — organized by the WRI, but sponsored by the Federal Highway Administration (FHWA) — follows the Peterson.
The Petersen is not your routine conference.
Presentations typically precede formal publication of complete research by one or two years. Because no conference proceedings are published, researchers may freely share new results. And a lot of open-mic time leads to far more dialogue than you might find at other conferences.
The conference promotes understanding of how asphalt chemistry, physical properties and interactions affect the performance of asphalt applications throughout their lifecycle, says WRI. Specifications, testing, instrumentation, methods and technology to improve performance are often introduced here, according to the Institute.
If you're interested, go to
https://www.petersenasphaltconference.org/
Caterpillar bold CT660 truck is first of a series
Caterpillar enters the heavy truck market with its CT660.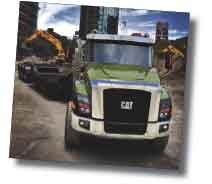 Caterpillar's new Class 8 vocational truck is rugged and designed for customization, low cost of ownership and driver comfort, and will be at Cat dealers by this summer, company executives said.
The CT (for Cat Truck) series will eventually encompass several models, but starts with the CT660, with a setback steer axle and a choice of 11- and 13-liter diesels, with a 15-liter engine coming later, said Gary Blood, product manager.
Automatic, automated and manual transmissions will be available; the automatic is Cat's own CX31 six-speed, based on transmissions used in off-road machinery.
CTs will be sold and serviced only by Cat dealers. They are preparing to support the new trucks by stocking parts and tools, and backing up with sales people and technicians. It will be premium priced, like Cat machinery, but customers will see the value that it brings, dealer reps said.
The CT is based on Navistar International's PayStar severe-service model, will use Navistar diesels and will be built at that company's factory in Garland, Texas. However, Cat specialists went to great pains to differentiate their new model.
The CT660 will initially be available as a 6×4, with 6×6 and 8×6 axle configurations coming. In early 2013 a CT680 model with a forward-set steer axle will be added, and a cabover is being discussed. Production begins in May and CTs will begin arriving at Cat dealers in June. – Jack Roberts
Barbaccia Wins Neal Award

A Neal Award is the highest accolade a journalist in our business can aspire to. It is the
Holy Grail of Business-to-Business (B2B) magazine awards. And Better Roads executive editor Tina Grady Barbaccia now has one on her desk after the 56th annual Jesse H. Neal Awards ceremony in New York City in March.
Tina won for Best Subject-Related Series of Articles for her 2010 stories that ran in our Better Bridges sections in February, May, August and November.
One of the most gratifying aspects of her victory is that category title; because it says the excellence of the work was spread throughout the year, that an exceptionally high standard was evident in each of those sections of the magazine. Tina never met a story she wasn't enthusiastic about, and the articles that made up her winning portfolio are exceptional examples of a passion for old-fashioned hard work designed to bring you a complete, and interesting, story that helps you do your job.
She will value her award, voted on by her peers in our industry, as recognition of journalism extremely well done. But if you know her, if you meet her sometime, and you tell her that her stories are valuable to you and you enjoy them, you'll make her day just about as much as the Neal Awards committee did.
– John Latta
SAY WHAT?
"Amtrak operates a Soviet-style passenger rail service, with a high rate of subsidization by the taxpayers."
– House Transportation and Infrastructure Committee chairman John Mica
Project Delivery Time Coming Down in CA.
John J. Duncan, chairman of the House subcommittee on Highways and Transit, on reducing project delivery time:
"Limited financial resources for transportation infrastructure can be more effectively utilized by speeding up the process for project approval. SAFETEA-LU made small, focused changes to the existing project delivery process and we have seen some improvement in delivery times as our witnesses will testify.
"For example, the State of California participated in the Surface Transportation Project Delivery Pilot Program, which allows FHWA to delegate its responsibilities for NEPA to the state. Through this delegation pilot program, California has been able to shave approximately 17 months off of the approval process for a standard transportation project."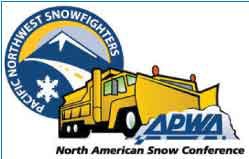 Snowfightin'
This month's joint American Public Works Association (APWA) North American Snow and Pacific Northwest Snowfighters' (PNS) Conference in Spokane, Wash. will bring together winter operations and snowfighting experts and professionals from across the continent.
"When winter weather strikes, it's the local, state and provincial public works agencies and snowfighters who are at the forefront," says APWA executive director Peter B. King. "Citizens rely on public works and other first responders for their safety during snowfall, ice storms, power outages and other basic weather events; businesses rely on public works to assure continued economic activity in their local community. The Snow Conference is a place for sharing expertise, lessons learned, and planning for next winter."
Educational sessions include a wide variety of specific winter maintenance topics, including the advantages and disadvantages of using a private weather service, GIS Integrated Snowplows, pros and cons of fixed anti-icing spray technology (FAST) systems, impact of climate change on highways and airport maintenance, situational readiness, sustainability, and privatization and use of contractors, as well as strategic plan for winter maintenance research.
Hire a Hero
Need to hire someone? With unemployment as high as it is in the construction industries, there will be a lot of contenders. Maybe it's a job that must have a set of specific skills. But maybe it's a job where you could help a hero get back on his/her feet.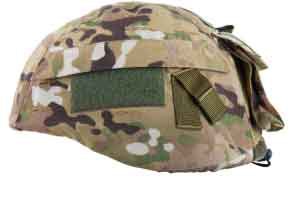 The U.S. Chamber of Commerce is working with the USO and Hire Heroes USA to host transition workshops and career opportunity days for wounded, ill, or injured military personnel and their families.
The work begins with "career opportunity days" starting at both Fort Carson, Col., and Fort Belvoir, Va., this spring and at other locations in the second half of the year. The idea is that these will be personal meetings, so that job seekers don't have to face the potentially intimidating environment of trade fairs or other public options. The new partnership will also offer resources to job candidates to help them re-integrate into the community.
"By reaching out to local military commanders, partnering with American companies that have a nationwide presence, and energizing our extensive network of state and local chambers, our hope is to create an environment in which thousands of military veterans and their spouses can find meaningful employment in their home towns and local communities," said Kevin M. Schmiegel, Lt.Col., USMC (Ret.) and vice president of the U.S. Chamber.