The Work of Finding Work
Use of technology is one thing, say bidding software solution providers, but smartly leveraging it is much more of a sure bet
By Mike Anderson
To bid or not to bid? For roadbuilding contractors needing to keep their crews and equipment working, it's a no-brainer to take a stab at every single job that comes up, right? Or is it?
Landing the job is, of course, what keeps the proverbial doors open next week, next month, or even next year. On the other hand, landing the job at any cost, simply for the sake of the landing the job, might just shutter the operation forever.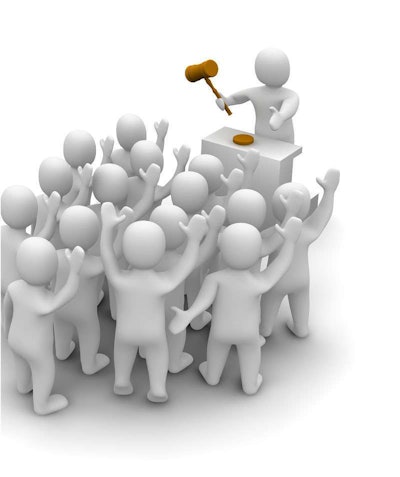 "When projects come up to let, one of the first questions that contractors have to ask themselves is whether they are even interested in bidding on the project," says Tom Webb, vice president of technical services with bidding software supplier HCSS (Heavy Construction Systems Specialists). "One of the things that we find to be a best practice from a lot of our estimators is 'green-sheeting' the estimate real quick, which is just getting the skeleton part of the estimate built so they can make a Go/No Go decision on bidding it.
"The problem in bidding is you're obviously adding expense in the cost that it takes to prepare the bid on kind of a hope and a prayer," he explains. "There are so many more bidders on a job right now; it's such a gamble when you prepare the bid. One of the first things that you want to do as an estimator is determine, 'Is this going to be a bid that I can see us being competitive on and I can see us spending the time that it takes to prepare?'"
Programs such as HCSS's HeavyBid allow contractors to eliminate both guesswork and wasted resources, says Webb. "What our customers will do is set up in just a matter of minutes with what we would call a Library Bid, which is really just pulling in what you normally would do on a job with the same kind of work on it. The purpose isn't really to cost it out, but rather that you can look at it and say, 'We're going to be roughly in this range of an estimate.' Now you can sit down with that information and have a discussion among the staff of your company."
With credible rough estimate information at hand, Webb says contractors can move quickly to the next core question: Do you suspect there are other contractors who can and will most likely be bidding less? "It could be that you know a competitor has a quarry right down the street, and so you know you're going to be bidding against that factor," he explains. "Now you have those discussions not just with a hunch anymore; you have them with some evidence of this is what it looks like your bid would actually be."
Bid to Turn a Profit
Paul McKeon Jr., president of fellow estimating and bidding software company BID2WIN and himself a former construction company owner, reminds contractors a bid is not a work procurement tool alone.
"At the end of the day, whether it's road paving or any type of heavy civil construction, a bid is essentially a forecast of profitability," says McKeon, "and in order to have the most effective forecast of profitability, you need to be able to get down to the very granular nature in terms of what the cost is going to be." His company's flagship Windows-based
Bid2Win program allows multiple people to work on the process, manipulating and finetuning the bid, and even collaborating with subcontractors and vendor material suppliers by creating and distributing a Request For Proposal within seconds.
Says HCSS's Webb: "By managing electronically their subcontractor quotes that come in, contractors can take cuts from their subs deeper into their process. Whereas before they might have had to close the bid out an hour before so that they could start getting paperwork ready to hand into the owner, now they're bidding the projects all the way through to the final minute and just electronically preparing the documents to get it in." This, he says, is particularly "huge" for roadbuilders. "The margin of error on a job is so small right now, and most contractors are bidding it so lean, that the further they can go into the estimating process looking for opportunities to reduce the bid, the better off they will be in getting a competitive package."
HCSS chief operating officer Steve McGough relays from his customers that it is now the norm to compete with three and four times the number of competitors when bidding on jobs, compared to "back before the downturn and especially before private work slowed down. So, the competition is that much stronger, the margins that much tighter," he says, "which forces people to be first and foremost on an electronic system."
Again, says Webb, it's not just about landing work, it's about landing and completing profitable work.
In the case of Bid2Win, notes McKeon, an emerging three-module construction management suite called Build2Win allows the contractor to leverage his bidding information seamlessly through the construction project. To be followed by a Logistics module due out for CONEXPO-CON/AGG this March and a Maintenance module due out in the fourth quarter this year, the two-year-old Build2Win Field "allows the company that is successful on a bid to transfer the job cost information and metrics from Bid2Win. They then have their foreman out day to day entering the waiver, equipment, materials, trucking and other costs associated with doing today's work and therefore giving them instant feedback about the budget-to-actual," says McKeon." In other words, 'We bid it at X; it cost us Y. Are we making money, yes or no?' It's giving them instant feedback against the estimate and allowing them to better measure and control their profitability."
For many roadbuilders still today, says Webb, "they usually don't find out for a week or more on the work that they actually did, to see if they can correct a problem. It's just a tough market to watch your profit bleed away because of not knowing what's going on with your job," he says. "We have a piece of software called HeavyJob that specifically helps contractors keep track of what's going on with the job and tells them every day how they are doing compared to the budget."
In the transportation sector, "we've seen a lot of people take advantage of this downturn to take a look at their efficiencies within their companies," says McGough. "As a lot of contractors have had to lay people off, they have turned to software and the efficiency of stopping double and triple entry, and are really looking at their processes. Our challenge at least is that: Take a look at your processes. See where you can use those people elsewhere in your organization and replace some of those repetitive processes with a good, solid suite of products."
Concurs competitor McKeon: "In this climate, economically particularly, these tools are even more important than they have been in the past in terms of controlling profitability. Today, the margins are tight, and if you don't have a strong handle on your costs, you're not going to be successful winning bids," he says, "and you're certainly not going to be successful making those bids turn into profitable jobs." v
A bidding tip: Shuffle the Deck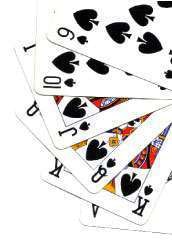 Could it be the modern-day roadbuilding bidding equivalent of that old Chicago street tradition,"Vote early and vote often"?
"Many roadbuilders now will actually bid the job as a prime, but also turn around and take a certain amount of the work, say the concrete work on the job, and bid it as a sub to another contractor, thus trying a couple of different angles to get work on the particular job," says Tom Webb, HCSS vice president of technical services. "That's another area in which the software that they use can help make them more efficient, because you can pre-set all that work to where, on Bid Day, you're just closing out your bid and you have an option to send it in as a prime and send it in as a subpackage to other primes bidding on the same job."
Can't win if you're not in . . . and in . . . and in . . .