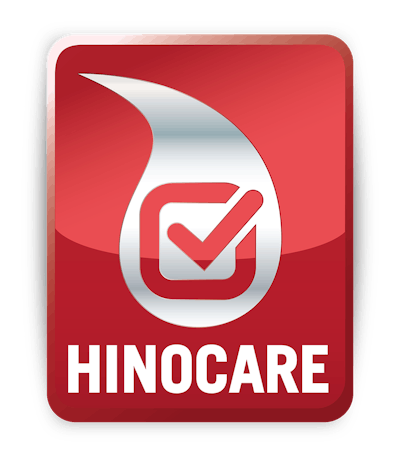 Hino Trucks is offering HinoCare, a preventive service care program for its 195 diesel model trucks.
The two-year/60,000-mile service program is available free of charge on all 2013MY and 2014MY 195 and 195 double cab trucks delivered between July 1, 2013, and March 31, 2014.
The program covers all standard checks and replacements, including engine oil, fuel filter, air filter, transmission fluid and differential oil replacements and steering, brake pad, battery terminal, wheel, gauge, warning light, mirror, wiper, engine belt and air intake system checks.
The HinoCare preventative service care program is an addition to the company's standard 5-year/175,000-mile engine warranty and 3-year roadside assistance coverage through HinoWatch.