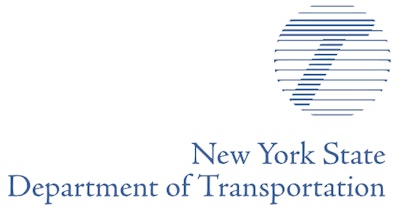 The New York State Department of Transportation (NYSDOT) has begun work on a $20.2 million project to replace two Interstate 84 bridges that carry about 75,000 vehicles daily.
The bridges, located over Dingle Ridge Road in the town of Southeast, Westchester County, will be constructed off-site, then shipped to the site to be assembled. Once crews assemble the bridges, they will move them into place, secure them and pave the approaches.
The project is expected to save at least $2 million by eliminating a need for a temporary bridge and reducing construction time.
NYSDOT will close each bridge on separate weekends, and each is estimated to take about 18 hours to replace.
The first bridge replacement is scheduled for the weekend of September 7 and 8, when NYSDOT will close the bridge carrying eastbound traffic. The agency has not yet set a date for second replacement, but notes that it will occur "on one of the following weekends" after the eastbound bridge is replaced.
The project received a $2.1 million Highway for LIFE (HfL) grant from the Federal Highway Administration (FHWA).
For more information, visit dot.ny.gov.