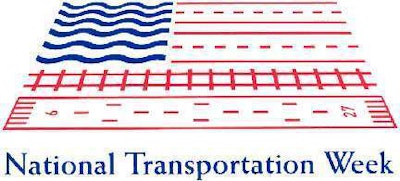 The National Defense Transportation Association (NDTA) is supporting several activities in conjuction with the 50th annual National Transportation Week (NTW), which began May 12 and will run through May 18.
The 2013 NTW theme, "Transportation – The World is Right Next Door," focuses on how transportation affects globalization.
Among NTW activities is NDTA's student poster contest in which students through 5th grade can submit poster art that incorporates NTW's theme. For details about the contest, click here.
Additionally, individual NDTA chapters are hosting events throughout the week to celebrate NTW.
As part of NTW, President Obama proclaimed May 17 as National Defense Transportation Day.
For more information about National Transportation Week, visit ndtahq.com/events_national_trans_week.