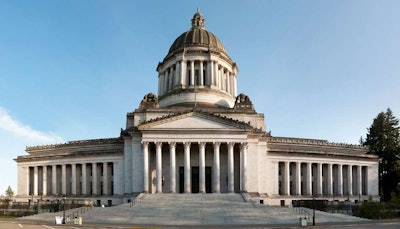 The Washington state Legislature passed an $8.8 billion no-new-taxes transportation budget plan, KOMO News reported.
The budgeted money will fund state roadway maintenance and existing costly projects. However, the budget will not provide funding for new big-ticket projects.
Included in the plan are "the Alaskan Way Viaduct tunnel project, a replacement bridge for State Route 520 over Lake Washington and high-occupancy lanes on Interstate 5 in Tacoma."
The viaduct tunnel is expected to generate $200 million in tolls.
The plan also includes $82 million for a replacement bridge for Interstate 5 over the Columbia River. Washington state tax dollars will fund $1.3 million, Oregon will provide about $50 that Washington state will administer and the federal government will pay for the remainder.
Lawmakers intend to debate a transportation revenue package in a special session at a later date.