HCSS, a construction estimating software developer, has released the findings from its "2013 Heavy Civil/Infrastructure Estimating Survey," which examines issues affecting the heavy/highway industry.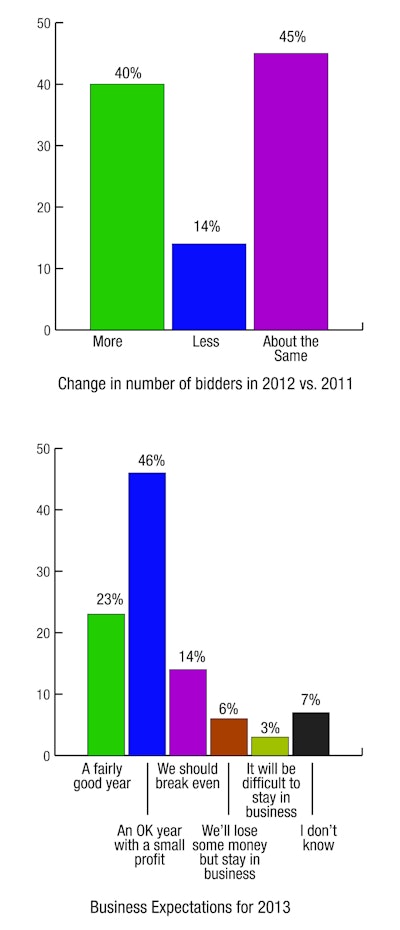 The survey looks at responses from 442 companies in the United States and Canada.
The survey includes a number of findings such as:
An increase in bidders on jobs in 2012. Forty percent of respondents saw an increase in bidders in 2012 compared to 2011.
More companies working outside of their normal scope. Fifty-three percent of respondents bidded on work outside of their normal geographical or specialty area.
Companies that are generally optimistic about profits in 2013. While 3 percent of respondents believe it will be difficult to stay in business in 2013, 69 percent expect to make a small profit or better.
Other highlights include a change in private versus DOT bidding and plans to expand workforce or give raises.
To download a free copy of the survey results, visit hcss.com/survey-estimating.