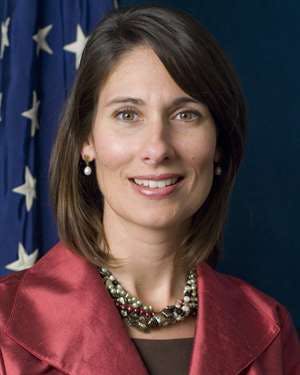 Deborah Hersman
National Transportation Safety Board Chair Deborah Hersman is set to leave the agency in the coming weeks to join the National Safety Council as president and CEO, Politico reports.
Hersman, who has been on the NTSB since 2004, will leave the agency on April 25, cutting short her third five-year term.
Hersman is well-known for steering the agency through high-profile incidents including the fatal Asiana Airlines crash in July, Boeing Dreamliner battery problems that caused the fleet to ground in January, and multiple fatal Metro-North railroad crashes last year.
She also helped the NTSB push to lower the BAC from 0.08 to 0.05 in May.
On Tuesday, Hersman took to the NTSB's blog to say her farewells to the agency and talk about her new position.
"It has been an honor to be associated with a noble mission that has at times inspired and evoked passion and at other times, been in the crosshairs of controversy, as real change doesn't come without a cost," Hersman writes.
"If you are lucky in life, you get a chance to have a dream job. If you are really lucky, you get to have more than one dream job" she continues. "I look forward to continuing to improve the safety landscape with the Board of Directors and employees of the National Safety Council, another organization dedicated to saving lives and preventing injuries."
NTSB notes that Vice Chairman Christopher Hart will serve as Acting Chairman when Hersman leaves.