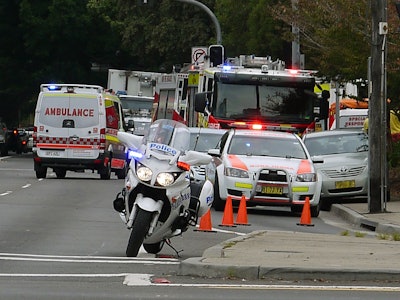 The number of people who lost their lives on Maine's highways was the lowest in 70 years. According to statistics released by state police, 128 highway deaths were reported in 2014 which is the fewest fatalities since 1944.
"It's a historic year for highway fatalities in Maine, and we'll take it," state police spokesman Stephen McCausland told the Portland Press Herald.
The Maine Department of Transportation believes there are several factors that contributed to the low number of highway fatalities. These factors include enforcement and public service announcements like the "Click it or ticket" campaign. Safer automobiles most likely played a big role as well.
"There's no one factor that we can put our finger on," McCausland told the Portland Press Herald. "We think it's a combination of a lot of things."
Although speed limits were raised from 65 mph to 70 mph on portions of Interstate 295 and the Maine Turnpike, it didn't seem to have a negative impact on traffic accidents.
According to data from the state Bureau of Highway Safety, an average of 162 people a year died in state highway crashes from 2005 to 2013.
Before 2014, the two safest years were in 2011 and 1959, when 136 people died in each year, McCausland said, according to the Portland Press Herald.
Maine's crash data will not be finalized until the end of January.